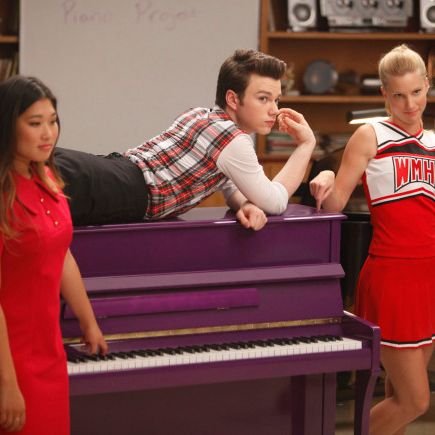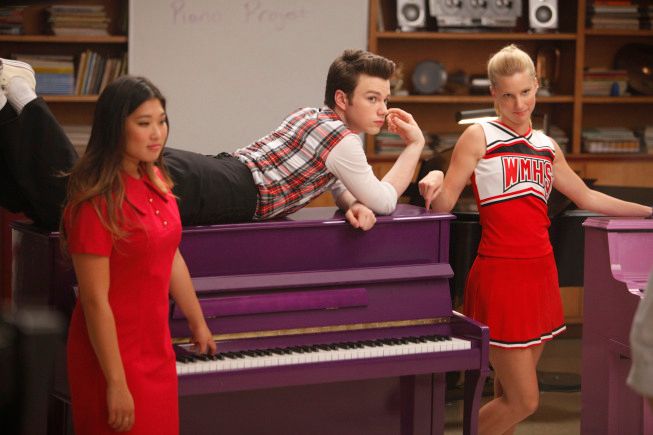 Tuned In
Besides New Girl , which got off to a great start, the other successful debut of the night also featured a strong-ish female lead: CBS's Poppy Montgomery–led Unforgettable. The whodunnit drew 14 million viewers and averaged a 2.9 rating with viewers under 50, good enough to win the 10 p.m. slot in both categories. It helped that CBS remains very strong on Tuesdays, with 8 p.m. anchor NCIS beating Glee in 18 to 49 and averaging nearly 20 million viewers (amazingly, an increase from its 2010 season premiere). Also, Raising Hope did fine with its second-season premiere, matching its ratings performance from a year ago (when Glee was its lead-in).
Tuned Out
So, haters, make note: Glee, with a 4.0 demo rating, declined 29 percent from its sophomore premiere last fall and was even down a bit more than 10 percent from its season finale last May. It ranked second in the 8 p.m. time slot behind NCIS. ABC, meanwhile, cannot be happy about the declines for Dancing With the Stars: After a shaky premiere Monday, Tuesday's results show (14 million, 2.8 in the demo) was down 36 percent from last fall, matching the show's worst premiere numbers ever in the demo. But things were even worse for NBC's played-out The Biggest Loser: It averaged a 2.3 rating among adults 18 to 49, down 21 percent versus last fall and the show's least-watched premiere ever. That didn't help Parenthood at 10 p.m.: It finished in third for the hour, down a tick from last week. Over at the CW, 90210 and Ringer both fell about 20 percent from last week's debuts, averaging under a 1 rating in the network's target of viewers 18 to 34.
Crunching the Numbers
A year ago this week, Fox execs were in hiding after getting Lone Star'd: The network debuted the most-hyped, most critically acclaimed new show of the year and watched as viewers simply ignored it. While New Girl isn't as critically beloved, it got generally positive reviews and lots of attention, and a much better response from viewers: It's Fox's biggest comedy debut since The Bernie Mac Show in 2001. Still, it's just one week; because Fox promoted the series so heavily, it's likely a good chunk of the premiere audience is borrowed and simply wanted to see what all the hype was about. A better indication of New Girl's true potential should come within a few weeks.
Then there's the matter of its lead-in: Glee. While still big, it is clearly not as red-hot as it once was. Part of the problem is that more and more folks are watching Glee via DVR, with data from the second half of the 2010–11 season showing the series jumping more than 20 percent in the ratings when seven days of DVR data is included. If Glee maintains its premiere ratings over the next few weeks, Fox execs will be fine; if not, co-creator Ryan Murphy may need to reconsider his current moratorium on guest stars (or at least bring back Gwyneth Paltrow for an arc).
Much more worrisome are the early numbers for Loser and, to a lesser extent, DWTS. NBC has only itself to blame for the Loser decline: The network hasn't given the show a rest since it debuted, and it's tweaked and twisted the format relentlessly, including expanding the show to two hours when it really ought to be one. While there's a good chance Loser will rise a bit once viewers are done sampling the new stuff on TV, NBC needs to work on a plan to get Loser back into shape. As for DWTS, while its overall ratings are solid, it doesn't appear on track to be the Nielsen giant ABC so desperately needs this fall. That makes it all the more important that at least a couple of the network's newcomers, such as Pan Am and Tim Allen's Last Man Standing, draw a crowd.