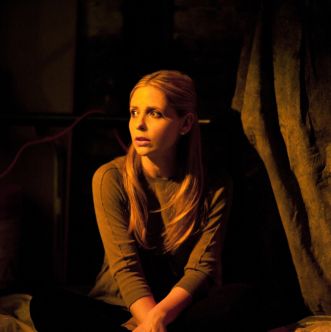 Photo: JOJO WHILDEN/?2011 THE CW ALL RIGHTS RESERVED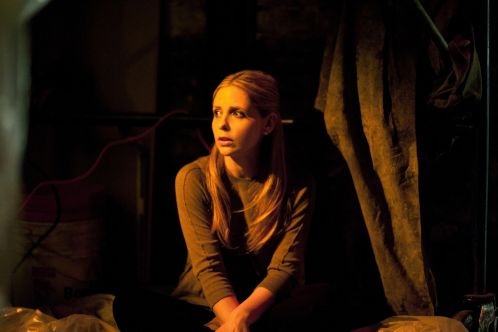 Sarah Michelle Gellar may have an online army of fans left over from her Buffy days, but they weren't enough to allow Tuesday's much-hyped premiere of Ringer to slay the competition (see what we did there?) First, the good news: Ringer averaged a respectable 2.7 million viewers in the 9 p.m. hour, greatly improving on its lead-in (90210, which drew a weak 1.6 million) as well as last year's time-slot occupant (the short-lived Life Unexpected). In other words, it did not flop. At all. But the CW likes to point out that it doesn't care about overall audience numbers, that it makes its money by selling advertisers young eyeballs attached to folks aged 18 to 34. On that count, while Ringer didn't bomb, it doesn't appear to be the breakout hit for which the network was praying.
Per Nielsen, Ringer averaged a 1.6 rating with women 18 to 34 and a 1.1 rating with all viewers 18 to 34. While that improved on the numbers 90210 earned at 8 p.m. (a 1.3 with younger women and a 0.9 with all people 18 to 34), it was actually well below the disastrous numbers the CW earned in the same slot two years ago with the debut of its Melrose Place reboot. Back in 2009, MP2.0 debuted to a 2.5 with women 18 to 34 and a 1.5 with adults 18 to 34, prompting ratings analysts to immediately declare the show endangered; sure enough, it was canceled by the end of the season. So is Ringer already on the bubble? Not quite: Unlike MP, it did improve its lead-in; what's more, CW has suffered some serious audience erosion in the last two years, so numbers that were awful in 2009 are just "meh" in 2011. Also, if Ringer manages to settle in at numbers like the ones it pulled last night and avoids the usual drop-off in viewership that often comes in subsequent episodes of first-year shows, then CW execs will be quite happy. For now, however, they're likely upping their prayers on behalf of Secret Circle, the new teen witch soap debuting after The Vampire Diaries.
One other bit of Nielsen news: NBC's Parenthood kicked off its third season last night with 6.8 million viewers and a 2.3 rating in adults 18 to 49. That's up a tad from the show's demo average last season but down 15 percent from last year's season premiere.