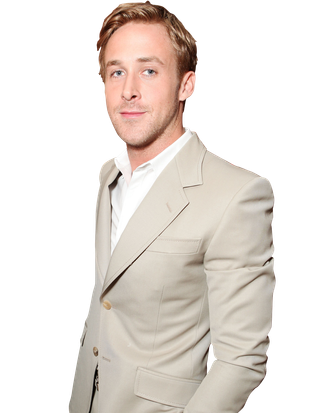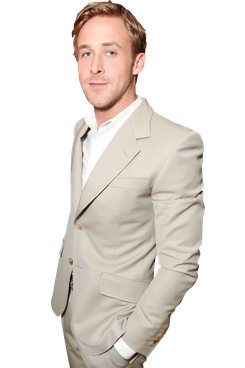 In 2004, Ryan Gosling had the opportunity to be a major mainstream movie star after he said the immortal words "If you're a bird, I'm a bird" in The Notebook. And yet, instead of cashing in and scooping up every single wet-shirted romance he could schedule, he retreated to a series of unglamorous parts in the indie world: Half Nelson, which earned him an Oscar nomination for his portrayal of a inner-city teacher addicted to crack; Lars and the Real Girl, which had him fall in love with a sex doll; and 2010's Blue Valentine, a much-discussed but little-seen anti-love-story. But now, at 30, he seems to be ready to give wide-release films another shot: This summer he stole Crazy Stupid Love from Steve Carell, and today he tries his hand at being an action star (albeit a mysterious, arty one) in Drive, which he describes as "Pretty in Pink with a head smashing." Is his stardom an inevitability, or is his quirky intensity destined for the insular indie world? Time to ask the Star Market question: If Ryan Gosling were a stock, would you buy, sell, or hold?
Stock History: After dancing behind Christina Aguilera, Britney Spears and Justin Timberlake on Disney's Mickey Mouse Club, Gosling did a string of bit TV parts and a teen drama series (his native Canada's Breaker High) before garnering "Where did this guy come from?" kudos for the 2001 Sundance award-winning neo-Nazi drama The Believer. Two years later, the 2004 weeper The Notebook grossed $81 million (and probably far more on DVD). His subsequent indies were the polar opposite, and, critical raves aside, seem like their plots were designed by a computer programmed to make anti-hits: the NC-17, profoundly unhappy breakup movie Blue Valentine didn't break $10 million; Lars nearly cracked $6 million*, which is actually impressive for a movie about a sex doll that was not pornography; and the crack-addicted-teacher tale Half Nelson sputtered out at $2.7 million.
Peers: Hollywood casting directors group with him Chris Pine (31), Michael Fassbender (34), and younger up-and-comers Chris Hemsworth (28), Ben Walker (28), and Armie Hammer (25).
Market Value: This summer's Crazy, Stupid, Love topped out at $80 million (early predictions and reviews pegged it for more), but even though it was billed as a Steve Carell movie, Gosling, with his un-airbrushed abs, became the big story. (The shirt-free marketing seemed to be directed at frustrated Notebook fans: Hey, ladies, he's back and topless!) He became omnipresent, whether doing press for Love or showing up at Cannes with Drive. And yet, he seems to still be dodging the test of whether he himself is a draw: In this winter's October release, The Ides of March, even though he is the main character, it will be looked at as a referendum on director/supporting actor George Clooney. (Plus, political films are never expected to be huge hits.) And Drive comes with an asterisk: It's being distributed by fledgling company FilmDistrict (Soul Surfer, Don't Be Afraid of the Dark, Insidious), and Hollywood insiders are already willing to place any underperforming blame on it. Said one manager we spoke to: "I think the jury's still out on FilmDistrict, and that's a bit of a problem for him. Everything has been sorta lukewarmish so far." Echoed an agent: "The question is, can FilmDistrict open a movie?" In order to gauge his box-office worth, eyes are already looking toward 2013's The Gangster Squad from Warner Bros., in which he co-stars with Sean Penn, Josh Brolin. and Nick Nolte; as the only non-craggy face (other than Emma Stone), the pressure is all on him. (Before that, he'll retreat back to the indie world with next year's The Place Beyond the Pines, directed by Blue Valentine's Derek Cianfrance.)
What Hollywood Thinks: "I think he's the greatest. I've seen Drive, and he's a bona fide movie star. Then I saw Crazy, Stupid, Love after it, and I'm just, I'm in love with him" says one publicist. "He's very astute at picking roles, and he has a lot of range," explains an agent. "Very good [chops] in Lars and The Real Girl. Then, he's super-cool, quiet, stoic in Drive. And he's funny. Very few actors can do all that, and have a female fan base."
One manager sees him as "a young Tom Hanks, except he's doing the opposite. Hanks was a comedic actor who proved he could be a great dramatic actor. He's going the other way around." The agent, meanwhile, compares him to Johnny Depp: "The slow build. There's a real résumé there, instead of the quick grab at stardom." He adds: "Whoever said Gosling is 'the reluctant movie star' had it right: He took a supporting role in Crazy, Stupid, Love … But then does a movie like Blue Valentine or Drive. He just does what he wants to do."
Though the manager did express his concerns about Drive's distribution, he also noted "that's on them, not Gosling. The films he has ahead — Derek's picture [Pines] and Gangster Squad? It won't matter if [Drive] doesn't do what it should." Adds the agent: "The Rx is to keep doing the same thing." And the publicist sees no problem with his habit of doing smaller roles: "I think that's actually kind of cool. I don't want to see everybody all the time. It's what makes him more interesting than most actors. He's not always around." The publicist continued, "His mystery is what's going to make him succeed, as well. I think he understands the business of being a movie star: You get better work and access to really great material."
The Analysis: Ryan Gosling is an immensely talented actor; this is inarguable. His post-Notebook career choices, though unorthodox, allowed him to show off a remarkable depth, and the low-profile, high-integrity strategy helped him escape the saccharine Nicholas Sparks pigeonhole. (But that movie still helps him: Some women, including those who videotape random New York City street fights, will never forget him.) In terms of likability, Gosling's off-screen persona has taken on a life of its own: There's the street fight video, which Gosling claims embarrassed him; the Brando accent; and his very own set of fan blogs, with a personalized catchphrase ("Hey Girl"). But while his acting brings to mind a young Sean Penn, he has what Penn never had: a sense of humor about himself. He's more like Clooney in the way that he doesn't reveal a lot about himself, but he's so self-effacing, acknowledging and joking about his image (and clearly enjoying all the red carpets) that he's earned the devotion of female fans and the respect of male viewers; Drive, and its horrifically gory action scenes, will surely shore up support with the latter.
As our experts point out, Gosling won't bear the blame if the movie falls short at the box office; he gets all of the leading man credibility with little of the responsibility. It's a savvy mode of reentry for a guy who clearly wants to keep the focus on his acting, and if he can continue to toe the line between indie giant and commercial charmer, Gosling could carve out a career not unlike that of Matt Damon or Clooney. At some point, he'll have to prove his ability to open a big movie, but right now he has the room to simply exist as a star. And however you define star quality, Gosling's got it.
Bottom Line: "You look at all these young actors who wanna be famous and want to be movie stars versus those who want to do great work to achieve movie stardom," says the publicist. "They won't, but he'll achieve it, because he's going about it the right way."
Rating: Strong Buy.
*This post has been corrected to show the domestic gross for Lars and the Real Girl instead of the worldwide gross.