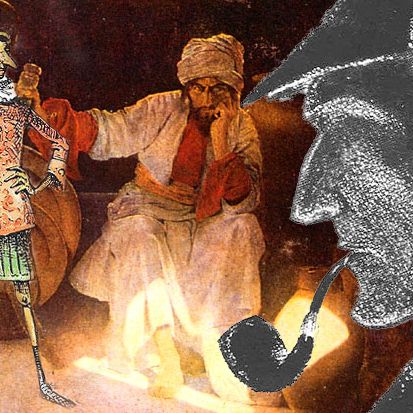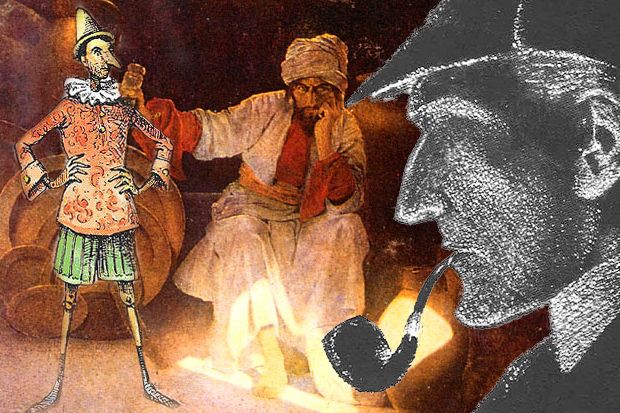 While President Obama abandoned "the public option," Hollywood is now embracing it: After years spent paying big fees to lock down exclusive rights to superheroes, hot literary titles like Twilight, and toys and board games like Clue, Ouija, and even the Magic 8 Ball, movie studios are looking for their next hits in the free public domain. Take Warner Bros., the largest studio in town: To fill the gaping hole left by the end of the Harry Potter franchise, it is developing no fewer than five movies based on classic free stories, including Cristo, a futuristic version of Alexander Dumas's The Count of Monte Cristo that is being offered to Harry Potter and the Prisoner of Azkaban director Alfonso Cuaron.
The realization that studios should be mining the classics took hold after the successes of Warner Bros.' Sherlock Holmes ($524 million worldwide in 2009) and Disney's Alice in Wonderland (over $1 billion last year). Warners now has a Holmes sequel due this Christmas from Guy Ritchie, whom the studio is also wooing to do new takes on Robert Louis Stevenson's Treasure Island and Arabian Nights. "But it's not just Warner Bros.," insists Dan Jinks, the Oscar-winning producer of American Beauty. "It's every studio in town that's looking for pre-branded entertainment … if it's in the public domain." For example, in November 2012 DreamWorks will release the animated Rise of the Guardians, which features Santa Claus, the Easter Bunny, the Tooth Fairy, Jack Frost, and the Sandman taking on the Boogeyman — a public domain Avengers if there ever was.
Jinks was also inspired after Wonderland's success, thinking, "One of my writers can do this for us. Let's come up with a list!" He pitched four or five public-domain properties with global renown to the former writers of his canceled ABC series, Pushing Daisies. The show's creator, Bryan Fuller, was intrigued to revisit Pinocchio and is now writing a script for Warner Bros.
Beyond the built-in awareness, the financial appeal of the public domain is obvious: It's not only that you don't have to pay anything for the rights, but, unlike with Hasbro and Marvel deals, you don't have to share any of the grosses with a partner. As one agent connected to the development of Cristo explains, "It drives Fox mental every time they have to pay a dollar-one gross percentage to Marvel to make another X-Men movie."
Jinks says that he's been called by other studios furious that they didn't bring his Pinocchio project to him, which is odd as they don't need him to make a movie about the marionette: As we've seen from the two competing Snow White films, there's no reason anyone can't make their own. Jinks learned that firsthand when he was deep into developing a new take on J.M. Barrie's children's classic Peter Pan when, to his horror, three other Pan projects surfaced within days of one another, starting with Alice in Wonderland producer Joe Roth's Peter Pan Begins at Sony, starring Channing Tatum.
However, studios are willing to take the risk. Not only is it worth it not to share the wealth, but the list of remaining brands is getting pretty sad. "If you're making Magic 8 Ball: The Movie," says Jinks, "you're really scraping the bottom the barrel."