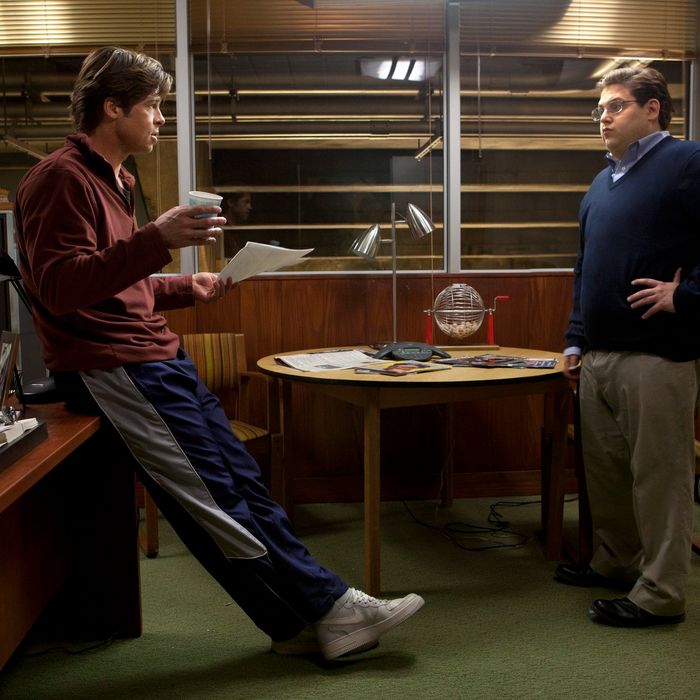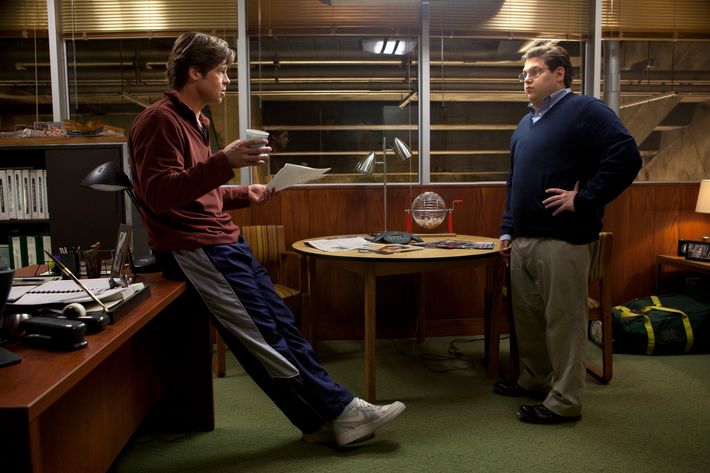 This Weekend's Winners: Disney took pride in The Lion King 3D (and why not, with $22.1 million?), but the real near photo finish was for second place between Moneyball ($20.6 million) and Alcon Entertainment's Dolphin Tale ($20.26 million).
This Weekend's Losers: Sometimes you're the pigeon, sometimes you're the statue — but man if that wasn't an awfully big pigeon perched atop Abduction ($11.2 million) and Killer Elite ($9.5 million).
How It All Went Down: The reason for the carnage this weekend was, in part, a dog pile of films trying to connect with the same audience: men.
Moneyball certainly found the older ones in droves, and even though it attracted very nearly as many females as males, nearly two thirds of them (64 percent) were over age 35.
By comparison, Abduction needed to attract men, but didn't. Who did show up? Screaming hordes of teen girls, with more than two thirds (68 percent) of the audience female, and well more than half (56 percent) under 25.
Not helping matters were still more movies that soaked up males: In its second weekend, Drive lost nearly half its audience, but its nearly $6 million haul — along with presence of the still-going-strong Contagion ($8.5 million) — meant that Killer Elite would debut slightly sub-par, missing its projected $10 million opening by half a million.
Things won't get much better next weekend, either, when Relativity Media's Machine Gun Preacher (starring Gerard Butler) expands to fifteen markets, including Boston, D.C., Chicago, and San Francisco after opening to healthy numbers in New York and Los Angeles in limited release this past weekend.