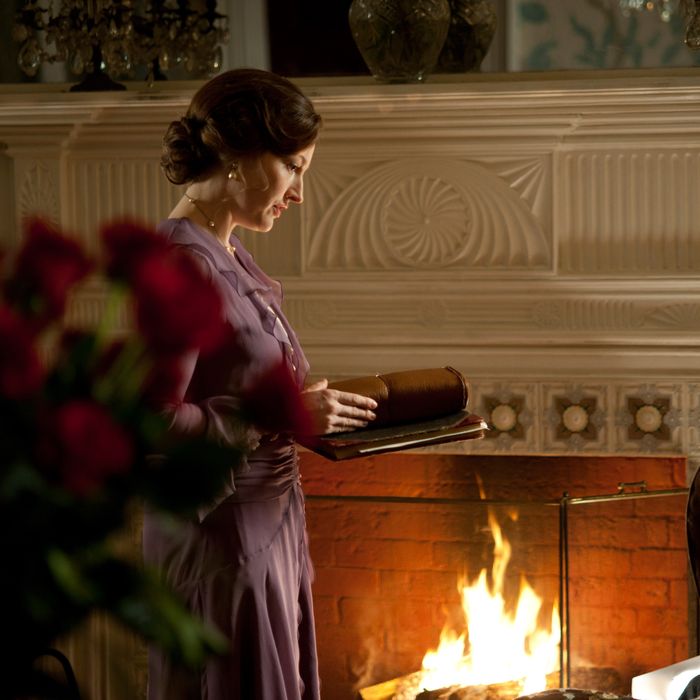 Photo: Macall B. Polay/HBO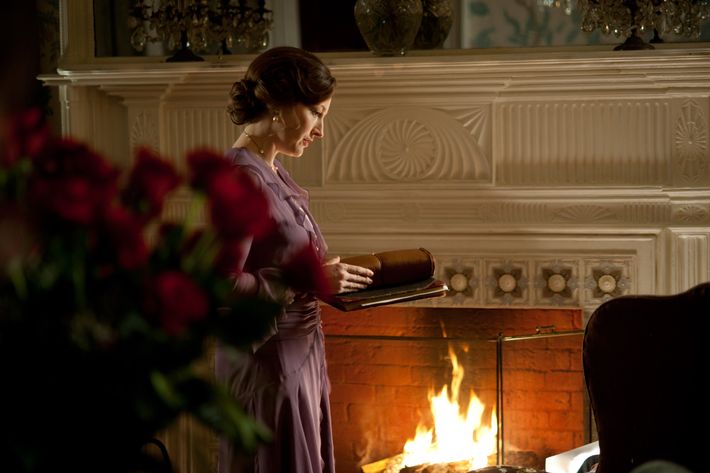 "A year ago you were a brigand in the woods. Who are you?" Let it be noted that this question, asked of Jimmy Darmody by Arnold Rothstein — and hey: welcome to season two, AR! — is one we might just as well put to the writers of Boardwalk Empire.
Nucky, understandably, is running all over town in his first daylight hours since making bail, so it's up to Margaret to remind him that all he needs to do is calm down for a bit in order to start regaining his power. "You are smarter than your enemies and you will persevere," she tells him after they both endure a bore of a dinner with a Sinn Fein fund-raiser and representative, who seems introduced to the plot only so that he'll leave behind a security expert (who walks around the episode with the word "charming" all but emblazoned around his skull). To calm him down, Margaret shows him the fruits of her own hustling around during the day: his ledger and the cash-stuffed envelope from Nucky's Ritz hiding spot, which she acquired while pretending to play poor and ignorant in front of the state's attorney's men ransacking Nucky's lair. She burns the ledger and tells Nucky to commit future dealings to memory. He nods in assent, his face fairly shocked as it learns something new about power. If men best project their potency by appearing immovable, the women in this empire are still underestimated frequently enough to make them the best, most moveable pieces on the boardwalk.