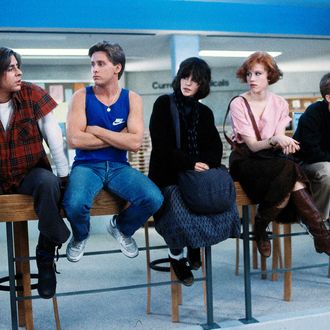 Photo: ?Universal Studios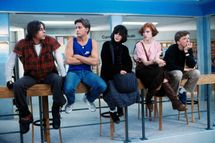 Jason Reitman is remaking The Breakfast Club in the best possible way: He's directing a staged reading of the classic John Hughes movie on Thursday.* LACMA is listing the event as having a "surprise cast," but Reitman has revealed a few of the stars: Mindy Kaling will be tackling the Ally Sheedy role, James Van Der Beek is taking on the Emilio Estevez jock role, Patton Oswalt will play the nerd part originated by Anthony Michael Hall, and J.K. Simmons will play the janitor. Is it wrong to hope that Molly Ringwald reprises her role as Claire? [Live Feed/THR]
*This post has been corrected to show that the event is not explicitly a fundraiser.