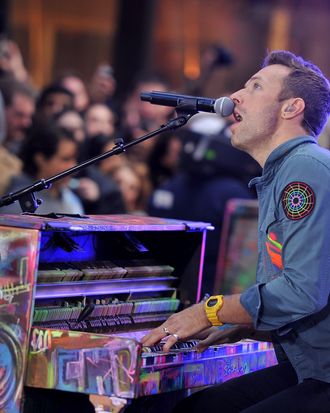 Photo: Stephen Lovekin/2011 Getty Images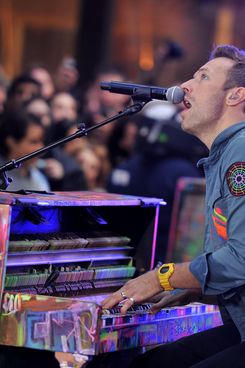 Two upcoming musical releases showed up early online this week, one legally and one illegally: Coldplay's Mylo Xyloto leaked (it officially drops next Tuesday) while the Lou Reed–Metallica collaboration Lulu was offered as a free audio stream for fans to sample (it's due in stores November 1). And yet it only moved one of them on Vulture's Anticipation Index, our scientific Twitter-and-blog-based ranking of real-time buzz. What does that mean for the future of these albums?
When it comes to hip and savvy fans, Florence + the Machine makes Coldplay look like the Eagles. And their upcoming album Ceremonials also leaked this week, but the results weren't promising: It only jumped on the AI from 52 to 28, and now that the majority of their audience already has what it came for, it's unlikely to climb any further before it's released.