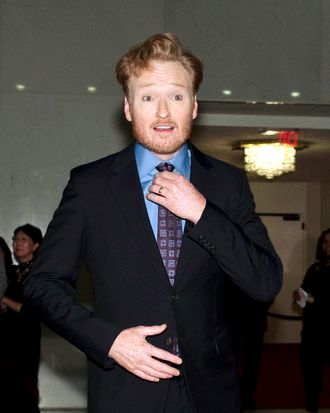 Photo: Kris Connor/Getty Images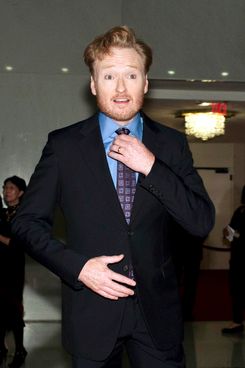 To commemorate his one-year anniversary at TBS, Conan O'Brien is taping his late-night show Conan at New York's Beacon Theater next week, but that milestone won't be the only cause for celebration. Vulture hears that O'Brien will be officiating an on-air wedding during one of those episodes, and it's the sort of marriage ceremony that couldn't have taken place back when O'Brien used to tape his show in New York: a legal wedding between two men.
If the idea of a late-night wedding sounds familiar, you may be thinking of the union between Tiny Tim and Miss Vicki on The Tonight Show nearly 42 years ago, a televised marriage ceremony that shattered late-night ratings records. Weddings have since been big business for morning talk shows and sweeps-week prime-time serials, but they've been surprisingly absent from the late-night landscape until now. Still, don't expect a save-the-date card just yet: Producers are still determining which night the Conan wedding will air.