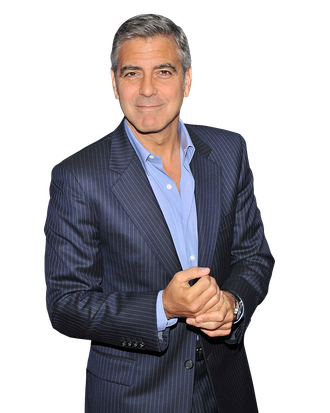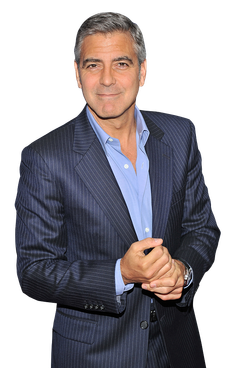 George Clooney's political drama Ides of March, the fourth film he's directed, arrives in theaters tomorrow, starring Clooney as a presidential candidate and Ryan Gosling as an eventually disillusioned member of his staff. The film has been getting some Oscar buzz (Harvey Weinstein sure likes it, though odds look better for Clooney's The Descendants), and we caught up with him at the film's premiere last night. We spoke about Weinstein's support, his political future, Gosling, and skinny-dipping at his house in Como.
You two look eerily alike in that poster behind you …
[Grins.] Same height? Same hair? Mr. Tall and Handsome. I'm told he'll grow out of it.