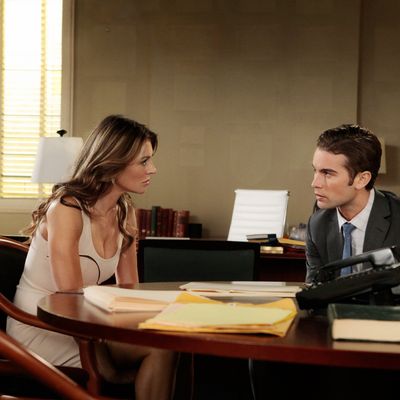 Photo: Giovanni Rufino/?2011 The CW Network, LLC. All Rights Reserved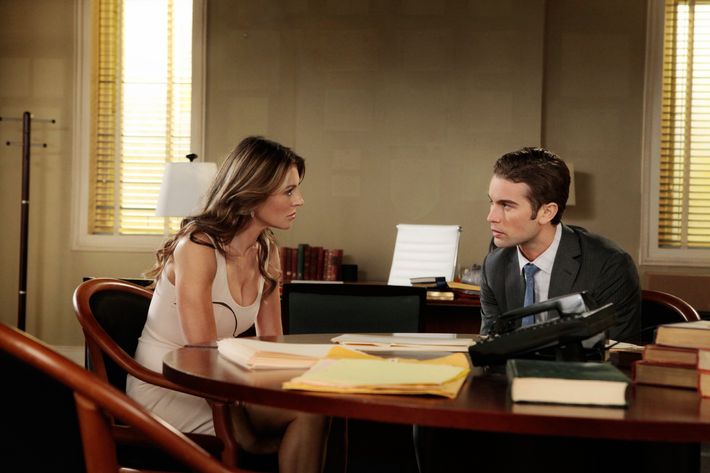 Many women may indulge in princess fantasies, but for the ladies of Gossip Girl, they sometimes turn real. In last night's episode, Lily was liberated from the house arrest spell by Prince Rufus, who magically whisked off her ankle bracelet in time for her to go to the Big Ball. As for her niece, Fake Charlie Rhodes, a.k.a. Ivy, Lily is right about one thing: The girl has some serious mental issues. It's like every time she sees a sequined dress or a pair of Louboutins, she goes into some kind of fugue state, and when she snaps back to reality she finds she's dug herself deeper into a situation that will get her arrested if not institutionalized. "Everything is all sparkly here," she explains helplessly, to the woman she is blackmailing in order to assume a false identity. Don't go into the sparkles, Ivy! Ah, too late. In the meantime, Blair pursues her Grace Kelly fantasy at all costs by telling Louis the baby she's carrying is his — although the final scene suggests she's going to have some explaining to do when the kid pops out wearing an Ascot and drinking its own celebratory Scotch.
Interested in compiling our recap of the recap? E-mail alice.urmey[at]nymag.com, subject line: Tights Are Not Pants.