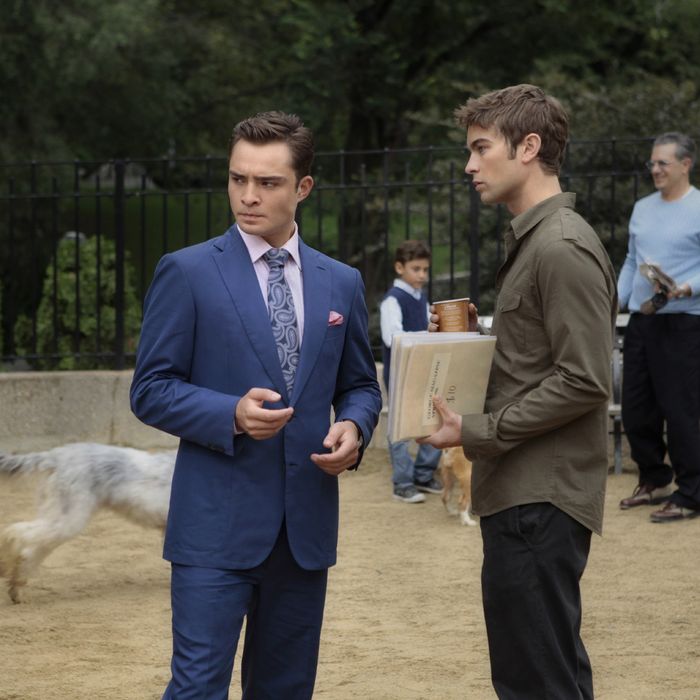 Photo: Giovanni Rufino/©2011 THE CW NETWORK. ALL RIGHTS RESERVED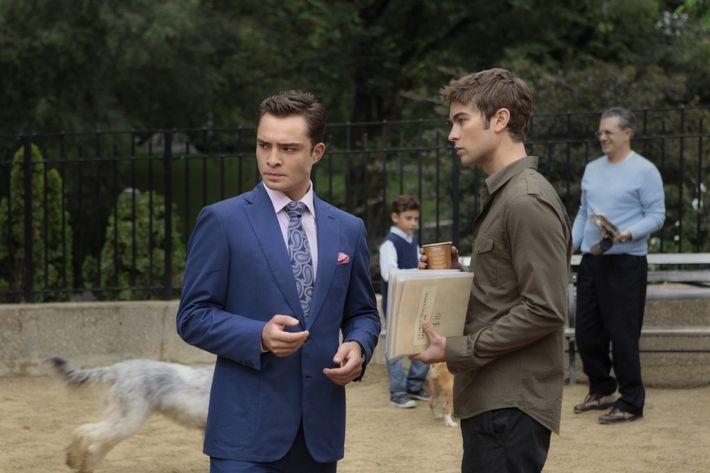 This week on the Yom Kippur episode of The Greatest Show of Our Time, certain events made us question the mental state of our beloved characters. Blair struggled to wear the (fugly, high-waisted) pants in her relationship with the royals, making us miss the fashionable, self-assured Blair of yester-season. Even Serena chose "work" (i.e., screwing over Dan) over forming the Sisterhood of the Questionable Tan Pants. Meanwhile, we all continued to wonder what happened to Chuck's taste in women as he set his sights on Cougar Shrink. Speaking of shrinking, that's the exact word we'd use to describe our tolerance of the following things: Blouis; Dan's hair; Elizabeth Hurley's attempts at acting; Blouis; Nate and Ivy thinking they're spies; Nate and Ivy thinking, period; and finally, Blouis. Perhaps our tolerance would increase if we were given more Cyrus, but let's not get our hopes up.
Oh, and the royals spoke French for once. Wonders never cease. Now, if we could only get closed-captioning to explain everything else we didn't understand, like Louis's contention that he's in the know.
"-10 for not having Wallace Shawn shout "Inconceivable!" while reading the world's most ridiculous contract." —NOMORE40DEGREEDAYS