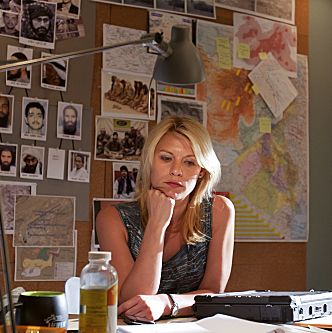 Photo: Kent Smith/Copyright: Showtime 2011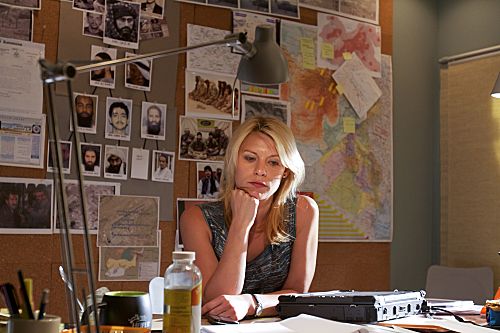 In its second episode, Homeland does some very good second-episode things. Specifically, it expands the universes of its main characters in a way that opens up some interesting avenues for the story. Carrie's world is expanding outward while Brody's is expanding inward. And poor Virgil's world is expanding toward remembering to go grocery shopping before showing up for surveillance duty at Carrie's.
Not likely when Brody keeps behaving according to her narrative about what a secret terrorist would do. After chafing with the press camped out on his lawn, Brody snaps and totally THROAT-PUNCHES a particularly intrusive shutterbug. But after a therapeutic (suspicious?) trip to the local big-box store (for a rug to pray on, as it turns out), Brody wakes up the next day ready and willing to dress up in his Marine uniform and take questions from the press. Carrie totally pounces on this — he's playing the hero card! Just like Saul said he would! Once again, Carrie's nailed it. After all, if the War on Terror has taught us anything, it's that certainty is king.