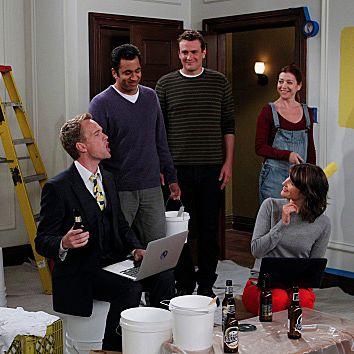 Photo: Sonja Flemming/CBS/?2011 CBS BROADCASTING INC. All Rights Reserved.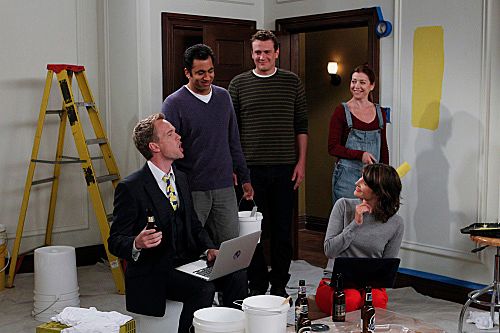 So that episode really sucked, huh? Kidding. Just trying to elicit our own spit take. Last night's HIMYM was one of those episodes that makes recapping rather difficult. What can you say about something so perfect? It makes more sense to reprint the script, end with, "Hilarious, right?" and cue the comments. Our new working theory is that the HIMYM writers have agreed to hoard their best material and deliver it in one single half-hour rather than spread it around over the course of the season. These days, we're never sure what we're going to get. Despite the fact that this show is pretty readable now — if the opening joke fails, things are not all that likely to improve — we still furiously copied down Pepper the Dog's likes (bacon bits, fetching) in case it was the peak moment. How totally misguided.
And in all of this, we didn't even get to Robin's own travails as a daughter born to a father (Ray Wise) who wanted a son. But the best line of the night might have been her reading about the dog in Ottawa who ran all the way to Saskatoon. Robin: "What? We figured out the Janet thing, I'm catching up on Canada." Like "Ducky Tie," this episode put to good use the classic HIMYM devices — callbacks, weird chronology — and it might have even redeemed Robin's odd coupling with her therapist by having him play the role of the devoted boyfriend while she entertained herself elsewhere. Of course, according to the theory mentioned above, this means next week's episode can't be half as good. Let's hope we're wrong.