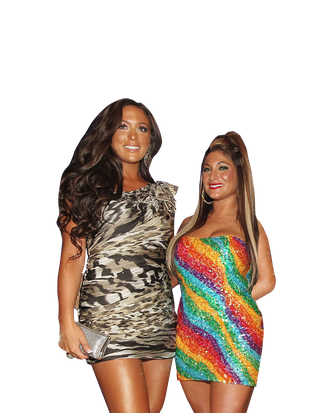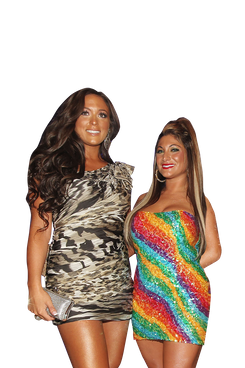 Between Sammi Giancola and Deena Cortese, Jersey Shore saw some golden moments this season. Deena might take the prize for most ridiculous antics — the girl-on-girl make-outs, the pregnancy scare, her failed attempt to "do sex" with Pauly D. — but Sammi deserves points for her role in The Situation's infamous head-bashing. We chatted with the guidettes ahead of last night's incredibly dull season finale about being off-camera BFFs, what to expect when they return to Seaside, and Deena's Meatball problems.
So fun isn't a word you'd use to describe your time in Italy?
Deena: I was just homesick, so I couldn't appreciate it. It was a lot to get used to. By the time we were used to everything, it was time to leave. Italy was fun but —
Sammi: We missed our home.
Deena: Yeah. I'm a Jersey girl. I love Jersey.