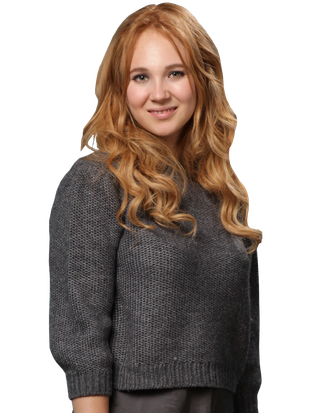 Ever since her breakout role in Atonement (as one of the morally reprehensible brats who gets James McAvoy in trouble), Juno Temple has been making her mark in Hollywood with a series of edgy, precocious, and very un-PG roles. In Dirty Girl, set in the eighties, the young Brit plays a rebellious teen from Oklahoma who embarks on a road trip to find her estranged father. You can also see her in the upcoming Three Musketeers and, next year, The Dark Knight Rises. We spoke with Temple about that time she auditioned for Harry Potter, the paparazzi, and getting naked for work.
Is there a part of you that feels like once the paparazzi come, though, that means you've achieved a certain weird level of success in Hollywood?
I don't think that means success at all. I think success is working and making movies that you're proud of, whether people see them or not. That's success to me. And being independent and following your dream. I've wanted to do this since I was 4 years old, and to me paparazzi is not a part of that. It's a very separate thing that is part of this new generation, which I think is weird because why should anyone want to know me? They should want to see my work. Why would people want to take a picture of me buying eggs and milk in the morning in my sweatpants, with a pimple?