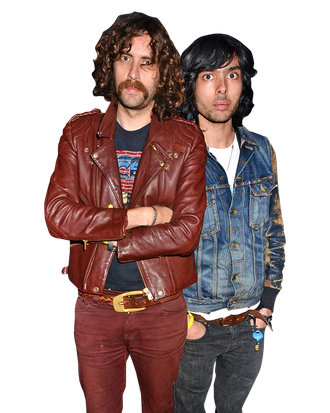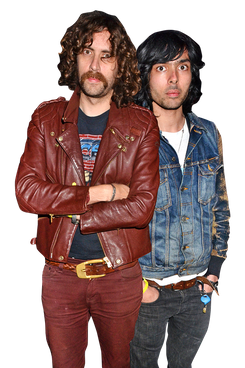 French electro-duo Xavier de Rosnay and Gaspard Augé (a.k.a. Justice) seemed to disappear into the ether after the 2008 world tour for their debut album, †. Thankfully, they're back today with a worthy follow-up, Audio, Video, Disco. Vulture spoke with the guys about their second album, its seventies-rock sound (which they dispute), and getting popular in the U.S.
What is the music scene or music community like in France?
Xavier: I don't know. Although France is a really small country, most of the people don't have any connections between them. We are not part of any community of artists. Actually, we try to avoid them as much as possible.