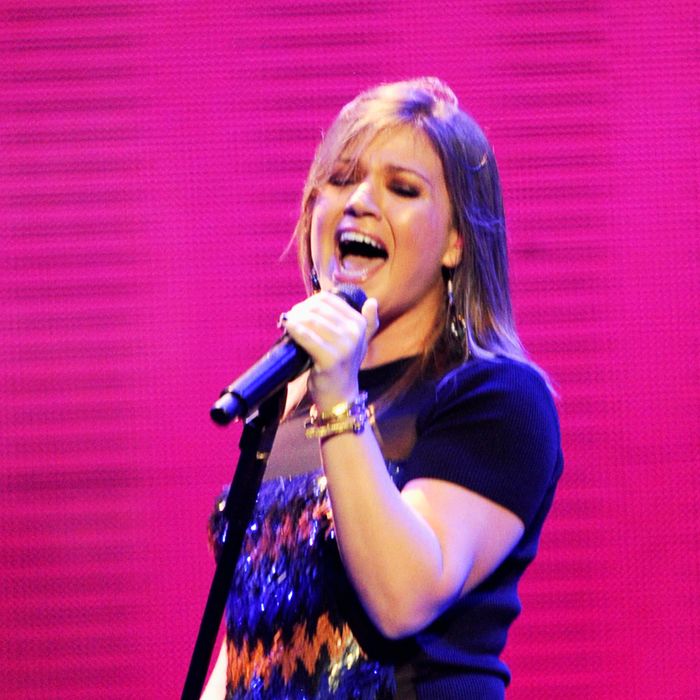 Photo: Ethan Miller/2011 Getty Images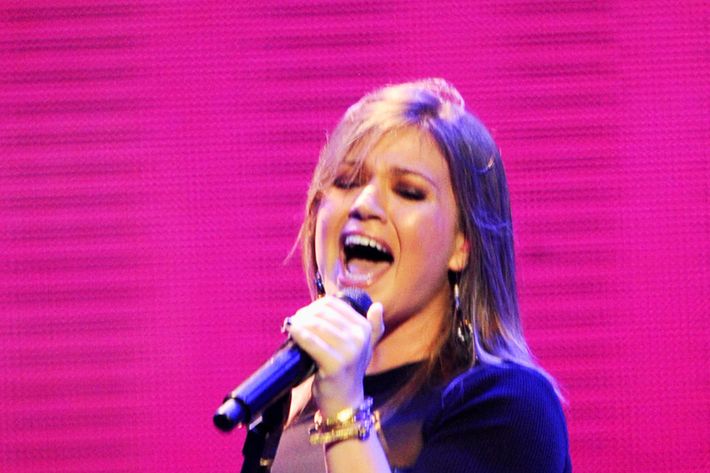 Kelly Clarkson, America's first and arguably most famous Idol, has tried on a number of pop personalities since her 2002 coronation. There was the cheerful, girl-power Kelly of 2003's Thankful; the arena-blasting pop-rock star made immortal with "Since U Been Gone"; the moody rebel of 2007's My December (deemed too dark by her music label); and the Dr. Luke–ified Kelly of "My Life Would Suck Without You." On Stronger, her fifth studio album, out today, Clarkson tries on a new, angry-aggressive look — the pop trifles are gone, replaced with alterna-lite rock anthems and defiant lyrics directed at lovers and critics alike. It's a more mature album; it's also, very likely, a hit-less one, with no standout single likely to duplicate the success of her previous party-happy hits. ("Mr. Know It All," the lead track off Stronger, has lingered in the top 30 of both the iTunes and Billboard charts, but looks unlikely to crack the top ten.) For some fans, those who latched on to Kelly for undeniable pop triumphs like "Since You Been Gone," Stronger will be a disappointment. But for those who just want Kelly to be Kelly, as she has so clearly been trying to be, a few of the later tracks might provide some solace. Trapped in the midst of all the blaring guitars and random synths is a new possibility for Kelly Clarkson: a career as a very solid country music star.
In the context of country music, with its focus on narrative, Clarkson's confessional ballads make perfect sense (remember that her 2004 hit "Because of You" was given a second life as a duet with Reba McEntire.) Promising songs like "Honestly" get lost in the Nickleback-y production, seemingly a compromise of Clarkson's alternative instincts and radio-friendly label demands; with a spare, country-twinged sound, her performance would shine. She clearly has no interest in competing with the Perrys and the Rihannas of 2011 — her hit-makers were rebuffed on this album, and without a dance jam, not even the Beyoncés of the world can land a No 1. So why not indulge her Nashville instincts? If Taylor Swift can pass off her undeniable pop songs as country-western, Kelly Clarkson should be able to sing crossover country as a pop star. The sixth Kelly might be our favorite yet.