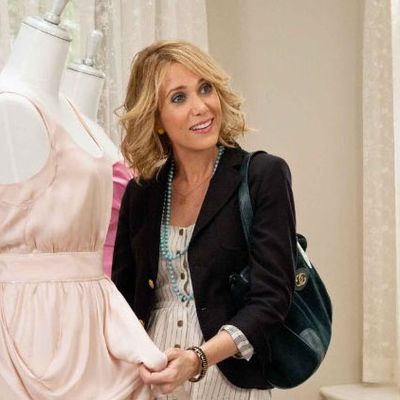 Photo: Suzanne Hanover – ? 2011 Universal Studios.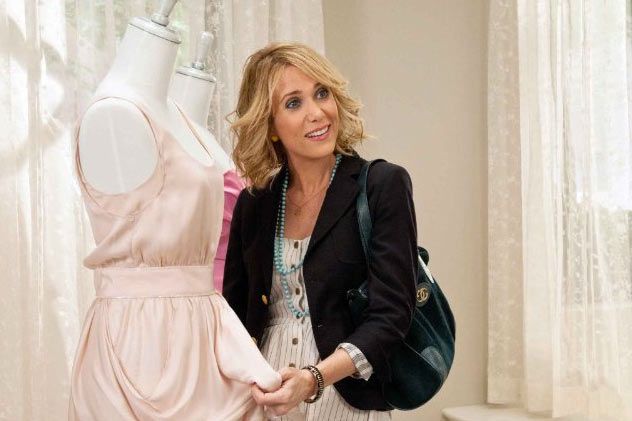 Melissa McCarthy's Emmy win a few weeks ago seemed to come as a surprise to a lot of people, including the actress herself. Forced to explain her win for the critically derided Mike & Molly, awards pundits came to two dawning conclusions: McCarthy probably won in large part because everyone loved her big-screen role in Bridesmaids … and wait, does that mean that she's actually a dark horse candidate for a Best Supporting Actress nomination at the Oscars? Since then, McCarthy's been popping up as a potential nominee on a lot of Oscar prognosticators' lists (ours included), and while that's a totally fun idea that we can get behind, it brings up one big question: If anybody from Bridesmaids deserves an Oscar nomination, isn't it Kristen Wiig?
And here we come to what is probably her best shot at an Oscar nomination, in the category of Best Original Screenplay. The Academy Awards have always been responsive to actors who write (as former winners Ben Affleck, Matt Damon, Emma Thompson, and Billy Bob Thornton can attest), and the Original Screenplay category is usually incomplete without one hit comedy. We expect that Wiig and her co-writer Annie Mumolo are near locks for that nod, just as we think that Wiig's got a great shot at a Golden Globe nomination, thanks to that organization's extra categories for comedy. But when it comes to the big kahuna — that shiny, much-coveted Oscar — shouldn't Wiig at least be in the conversation? Or will she be the bridesmaid yet again?