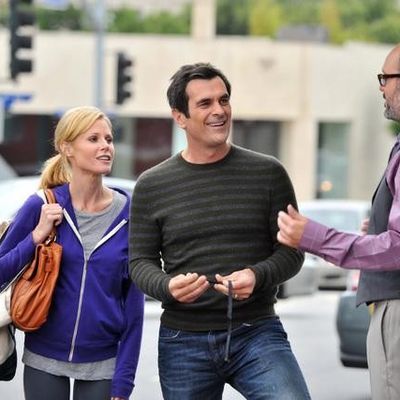 Photo: ABC/RICHARD FOREMAN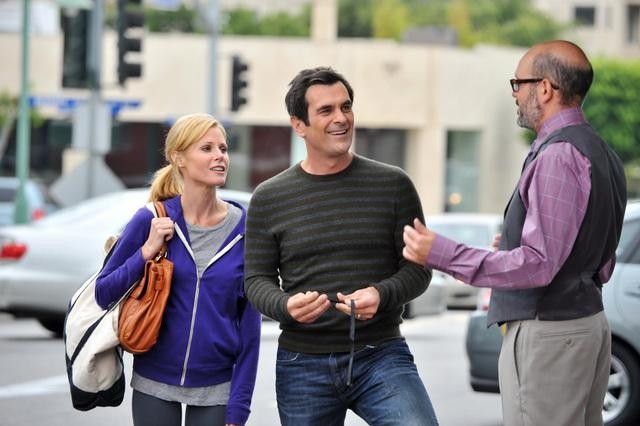 When contemplating the supposedly of-the-moment world of Modern Family, it's helpful to remember that 25 years ago, Cliff and Clair Huxtable both had careers. Which isn't to say that two-income households should now be the norm for every TV family, just that quaint ideas about gender roles sometimes make MF feel less empowering than a Bravo reality show — The Real Housewives of Modern Family, say. So last night's episode focusing on the desires of the ladies of the family was long overdue, if slightly unsatisfying. It finds Claire contemplating venturing out of stay-at-home-momdom for the first time, even as Gloria — whose own husband can't think of anything else she does all day besides go to the gym — struggles to be heard (how ironic, given the pipes on that woman!).
While the men are off vanquishing their enemies, Gloria seizes on the opportunity to give the pep talk she's wanted to give all night. Ignoring the kids — all of whom could probably use some parental care — she and Claire have a booze-fueled heart-to-heart in which Gloria convinces a conflicted Claire to conquer her fear of losing (and it's clear she'll lose!) and run for office. With Gloria's encouragement ("I come from a family of tough ladies, and I have to say sometimes you scare me leetle bit"), Claire's on the way to being a candidate who's as tenacious as the puggles her opponent breeds. When the triumphant men return home, Phil is the one to discipline Haley (go, Phil!) and Gloria proudly announces Claire's candidacy. Then Gloria, ever the helper, is seen using her … assets (cue giggles from Phil and Luke) to wow Jay's client. Sad and funny that at the same time Claire's taking on new challenges, Gloria's greatest power remains in her cleavage.