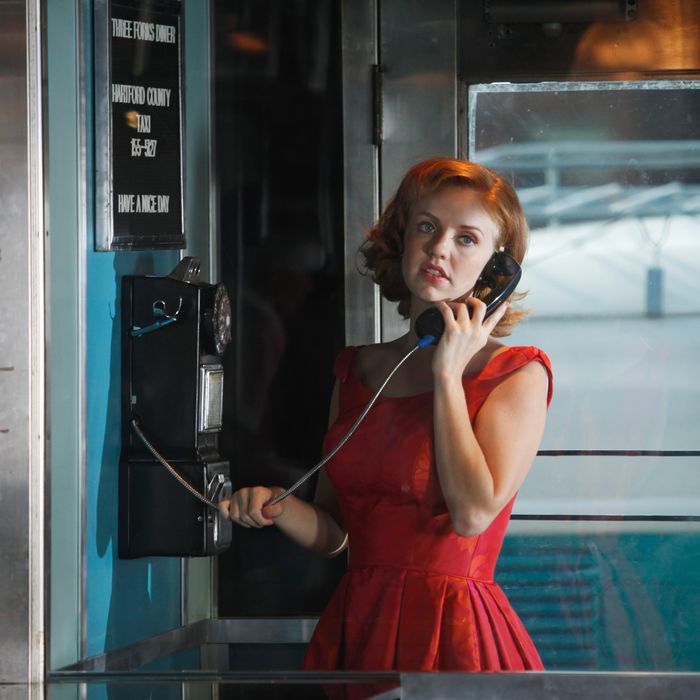 Photo: Eric Liebowitz/? 2011 American Broadcasting Companies, Inc. All rights reserved.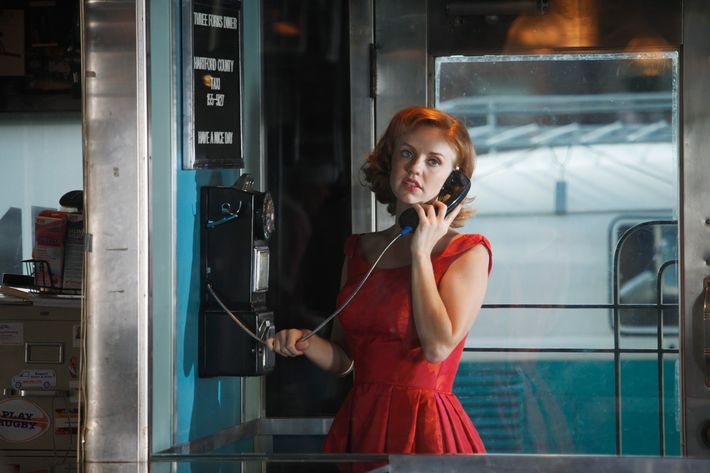 Taking place as it does, for the most part, in Paris, it is fitting that this week's episode of Pan Am is all about love. Mrs. Cameron and her daughters. Laura and Greg. Dean and Bridget. Dean and … Colette, who are not together yet but surely will be, after they carry on pretending to be strangers picking each other up on the side of the road outside the Pan Am building. Colette, with her headscarves, winged eyeliner, and French accent, is impossibly adorable. Dean cannot be blamed for all but forgetting his Bridget in her presence.
Dean is drunk and Colette is still precious, and the two of them dance in the street in the middle of Paris. I want better for Colette, who should not go from a married man to a very young man who just lost his love to Missouri. I fully expected to then see Bridget watching the two of them from behind a tree, another dramatic tear grazing her face, and was kind of disappointed when I didn't. She is such a pretty crier. Perhaps we will see her again, though. Perhaps the Pan Am crew will have a layover, one of these days, in Kansas City, Missouri.