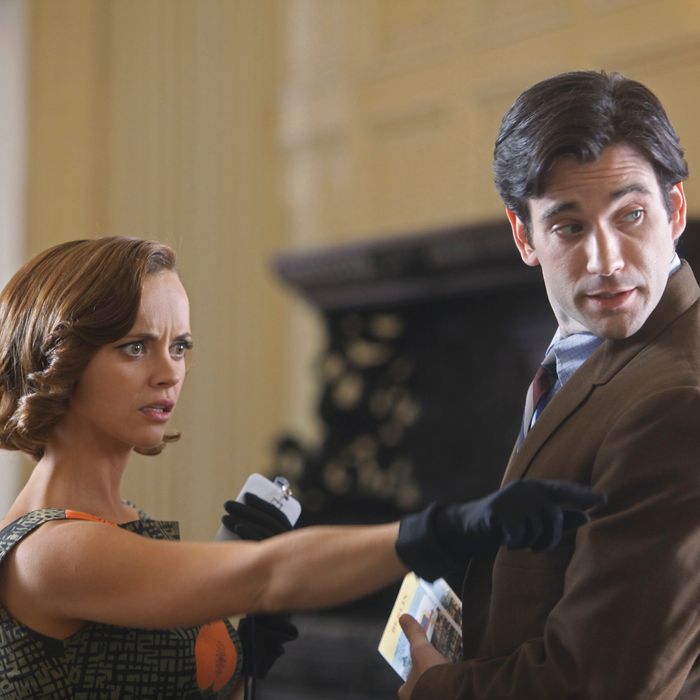 Photo: Eric Liebowitz/? 2011 American Broadcasting Companies, Inc. All rights reserved.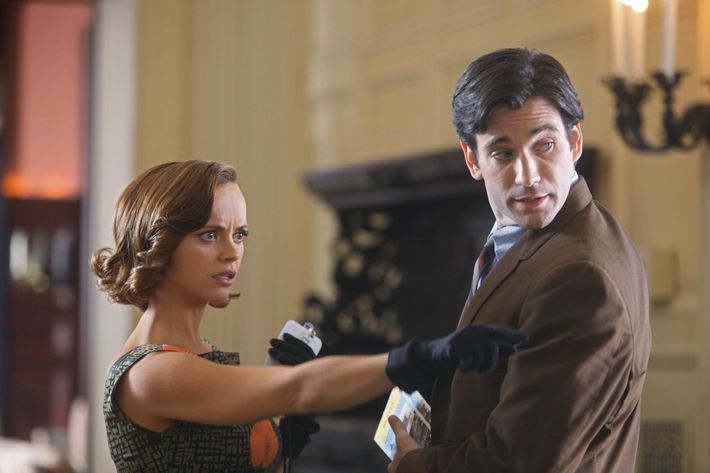 So far Pan Am has been trying to manage two tracks at once: a flashy and beautiful nostalgia piece and a serious Cold War drama. This week, the former was largely abandoned in favor of the latter, and it was a major bummer for everyone involved.
After their flight, Colette hangs back in one of the seats with Kate, whom she talks to about her past. When the Nazis came to France, her parents left her with a neighbor and promised they'd return, but they never could. She says that she wanted to go to Germany to forgive, but she still hates them, very much. She cries and it breaks my heart. Colette has had it pretty rough considering we're only three episodes in. I hope that next week involves a story line in which she wins a puppy.