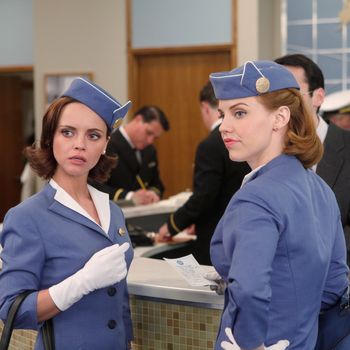 Photo: Eric Liebowitz/? 2011 American Broadcasting Companies, Inc. All rights reserved.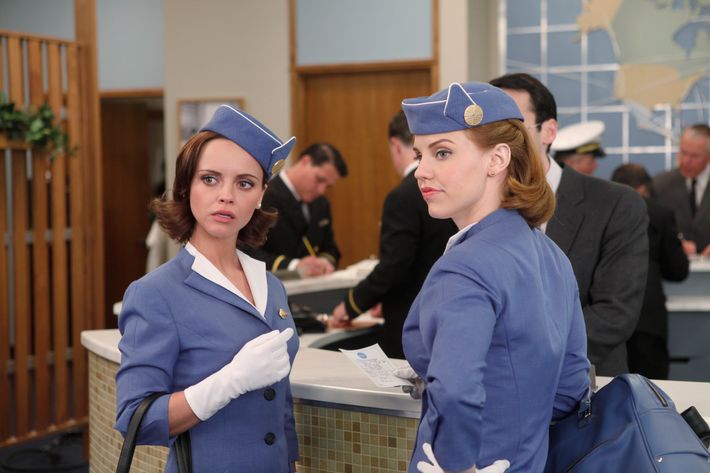 It was only a matter of time before a Pan Am lady ended up in a Pan Am pilot's outfit after a romantic night together, and it's not too surprising that that lady turned out to be Crazy Ginny. Dean apparently spent the night at her place and wakes up to a picture of her and his boss on the nightstand. He's like, "OOPS, I did it again. Got lost in the game."
Meanwhile, Kate tells Richard that her boyfriend's no Communist, and Richard tells her that maybe she oughta think about getting him over to the good side (the American side) by continuing to "build trust." This seems like it could get complicated! Or else maybe it won't, and they'll take on the Communists together, armed only with love.