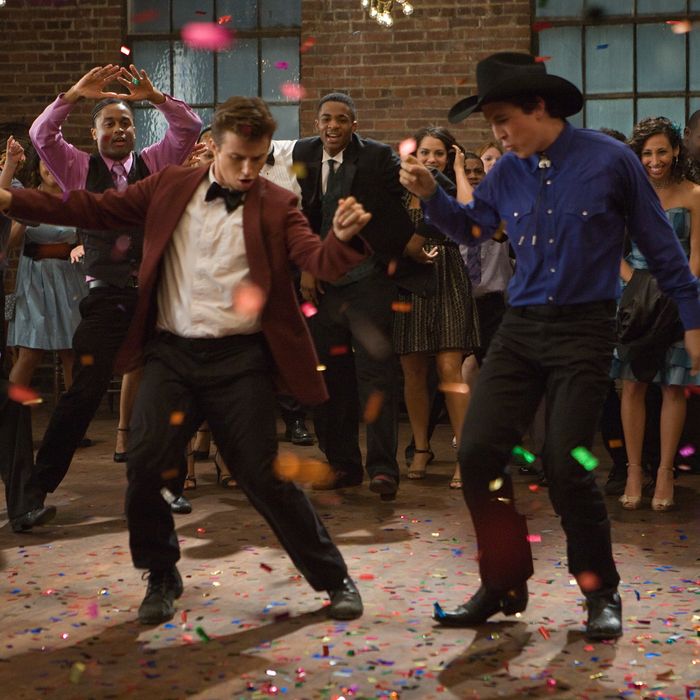 Photo: K.C. Bailey/ Paramount Pictures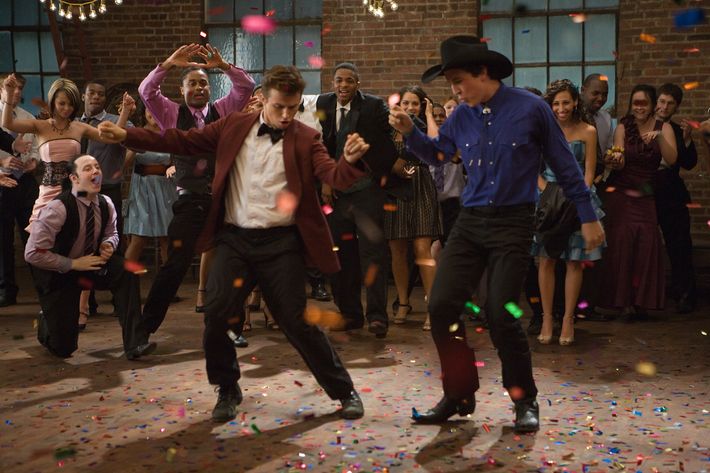 This Weekend's Winner: Family-friendly original Real Steel ($16.3 million in its second weekend) should serve to temper Hollywood's enthusiasm for polishing up rusty relics. And honorable mention to Pedro Almodóvar's The Skin I Live In, which, despite its ultralimited release (just a half dozen theaters), grossed $231,000. That's the best indie release since Terrence Malick's The Tree of Life earlier this year.
This Weekend's Losers: While Footloose 2.0 ($16.1 million) and a prequel to John Carpenter's 1982 cult classic The Thing ($8.7 million) seemed tepid, they were positively robust compared to Steve Martin, Jack Black, and Owen Wilson's The Big Year, which took in just $3.3 million.
Also having a rough month: Universal Pictures, which, having just released the Jim Sheridan bomb Dream House, now finds itself up Morgan Creek without a paddle with its prequel to The Thing. (We can't imagine this bodes well for the film's director Matthijs van Heijningen Jr.'s planned adaption of Army of the Dead, currently in development with producer Zack Snyder.) Nearly 3,000 theaters and a gross of well-less than $9 million would seem awful enough for Universal and Morgan Creek, were it not for the (unintended) horror show opening next to it: Twentieth Century Fox's comedy, The Big Year. We'll never know whether bird-watching comedies are the third rail of movie concepts, because Fox seemed determined to never acknowledge that bird-watching had anything to do with this film in its vague marketing. Instead, the movie just seemed to be about three guys competing for … something (a woman? a chess trophy? a USA pilot?), and there was very little there to attract any interest. And it all helped assemble a cumulative box office for the weekend that was down a third compared to the same time last year, when Jackass 3D shattered both ribs and records. Ah, Steve-O being launched into the air in a Porta-Potty full of shit: Those truly were the salad days.