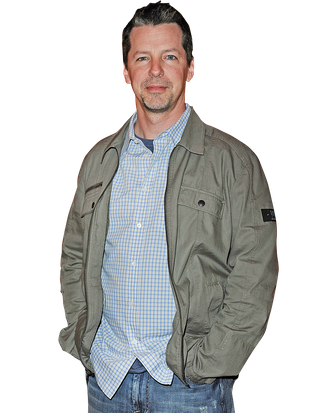 Photo: Valerie Macon/Getty Images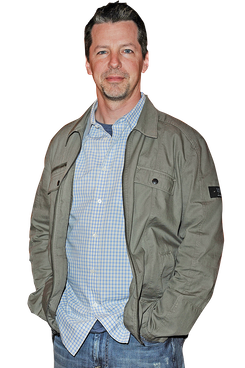 Sean Hayes is a funny guy, as anyone who's watched him in Will & Grace or Promises, Promises can attest. He's even proven himself a capable TV producer with Hot in Cleveland. But with his new show, Grimm (debuting tonight on NBC), Hayes shows off a new side to himself: his inner geek. A darker alternative to Once Upon a Time, Grimm takes the original fairy tales as collected by the Grimm brothers and wipes off the Disney gloss so that the stories become warnings once again. Since he's the executive producer, you won't see him on the show — yet. But if what you're really itching for is his return to the screen, he's got that on the way as well, with a Hot in Cleveland cameo, two new shows in development, and becoming Larry in The Three Stooges. Vulture chatted with Hayes about his many projects, why Zachary Quinto's coming-out announcement should not be news, and his former co-star Debra Messing's comeback.
What did you think when Zachary Quinto came out recently?
I thought he was already out. What?

He just came out, and then he was surprised that it got so much coverage. Should it be a big deal, or do you think whether someone is gay or not shouldn't be a big deal?
Well, of course it's important. And it's great. Everybody who comes out does so according to their own individual level of acceptance. But I think that anytime someone comes out, it should be boring, you know? It shouldn't be news. Hopefully, in time, we won't care. Grimm, by the way, is not gay. [Laughs.]

Good to know. Did you get injured at all making The Three Stooges?
You know, we all had stuntmen, but we all got hurt pretty bad! My jaw got really hurt from being slapped so much, that I had to ice it all the time. But people will laugh so hard at it. We did.

What about your upcoming cameo on Hot in Cleveland?
I just did that on Friday! I play Chad, a hand model who goes on a date with Wendie Malick. It'll probably air in January.

Which will be around the time we get to see Debra Messing in Smash — both of you back on the air again.
I love Smash. I e-mailed Debra, "This is the best thing I've ever seen you do" — and she's done some amazing things. She's so talented. And if one of my other shows happen, we'd both be back on the air full-time. That would be wild.