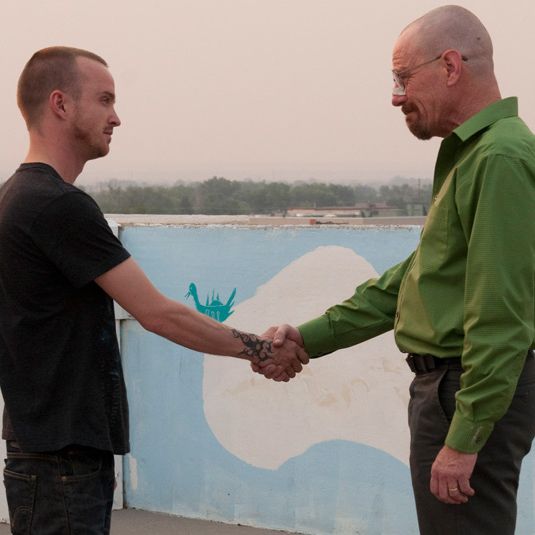 Photo: Gregory Peters/Copyright: AMC 2011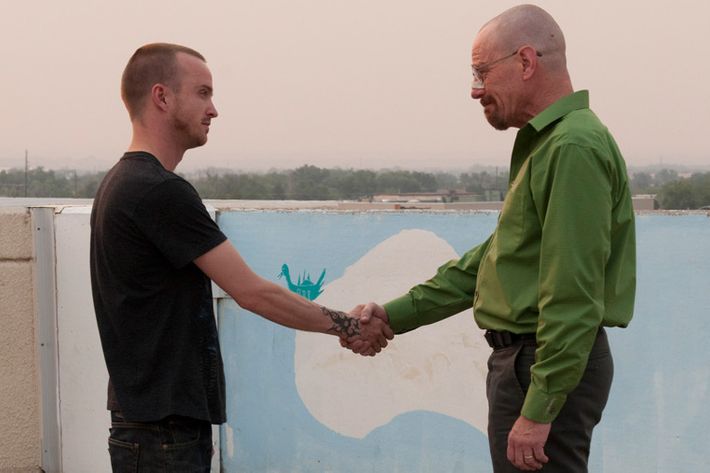 Season four of Breaking Bad wrapped up last night in spectacular, satisfying fashion. (Misdirection! Plot twists! Character development! Gore!) With so much going on and, thankfully, so much still to come, New York Magazine TV critic Emily Nussbaum and contributing editor and Breaking Bad recapper Logan Hill took to IM to hash it out. Be warned: Their conversation about last night's episode, the show's future, and the possibility that baby Holly will be the one to eventually off Walt, contains spoilers.
You know, I watched the first several seasons in a massive binge watch — this is the first one I watched as part of the audience, online and off. In the piece I wrote about my binge, I talked about how hard it was to come back into the world of recaps and tweets. But I have to say, it was thrilling to be part of the live response to the show last night. I think I don't even have any wishes for next season. I'm just looking forward to it.