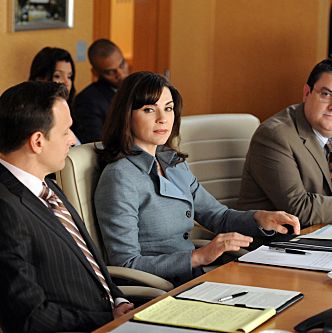 Photo: DAVID M. RUSSELL/?2011 CBS Broadcasting Inc. All Rights Reserved.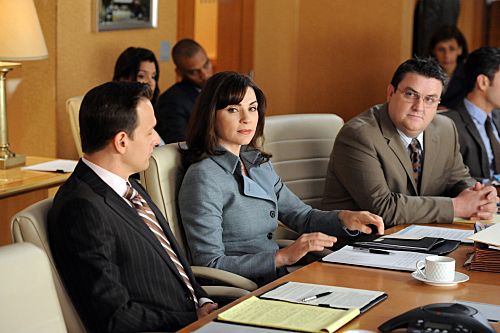 When you're writing a show based on a politician's downfall, there must be no greater pain than watching a germane and spectacular scandal happen while you're on summer break. Anthony Weiner's Twitter-gate began just ten days after The Good Wife season-two finale aired and became old news two months before the start of season three. You can almost hear the frustration in this week's episode, when Eli's new political strategist frenemy Mickey Gunn (played by the vibrant Michael Kelly) asks where Eli was when that mess was going on, and the only response Eli can muster is, "God, the day politicians discovered Twitter … " Guess it made more sense than having him go into the copy room and rage about that ill-timed summer hiatus.

Diane turns down the offer to get audited. In her mind, Alicia is why the firm just lost a potential $20 million. Alicia's relationship with Peter was supposed to benefit the firm; it's why they kept her instead of Cary, and now they're losing money and they may soon start losing cases. She gets Will to agree to let Alicia go if things get worse. But what will Diane do when she finds out that Will could soon make Peter even more wrathful? Could this be the real beginning of the end for their partnership?