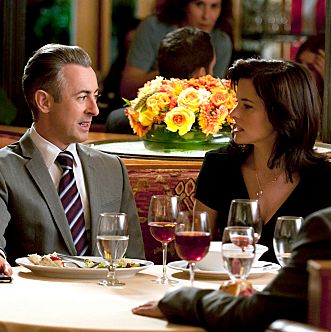 Photo: Gabe Palacio/?2011 CBS Broadcasting Inc. All Rights Reserved.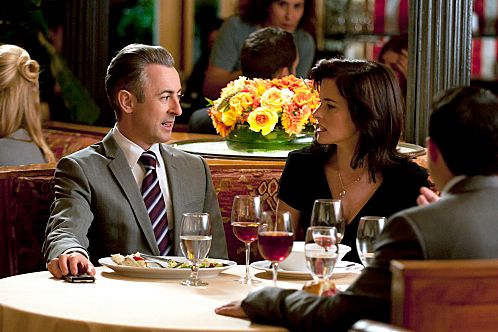 Cary, Cary, Cary. If there were any doubt that this is Matt Czuchry's year on the show, put it to rest. No more bitter, vengeful Cary. No more pining-for-Kalinda Cary. Hail the return of horny, human, hopefully-at-some-point-stoned Cary. Hail the arrival of the incorruptible, damn-good-at-his-job-and-finally-getting-recognized Cary.
Unlike last week's episode, this one didn't feel momentous, but the show is back on the track of advancing plotlines instead of stirring the pot (with the thankfully absent Cuddy 2.0 whisk) and then letting them settle without forward movement. Cary's promotion seems to portend a bigger Peter plan to destroy Lockhart Gardner and Will in particular; there's no way that he doesn't suspect the affair by now. Caitlin is a far more appealing and more subtle pot-stirrer than Lisa Edelstein's Celeste ever could be, and her eventual attempts to seduce Will are going to be devastating, particularly since Alicia is clearly heading down the path of liking her a lot. In the meantime, Kalinda is still being underused as a character, though one suspects that she's going to respond in very Kalinda-like ways when Cary completely cuts off her access now that he has a new job and a new lady and doesn't need her, even emotionally. It's Cary Rising all the way, pun fully intended.