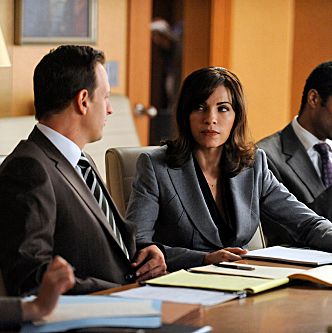 Photo: JEFFREY NEIRA/?2011 CBS Broadcasting Inc. All Rights Reserved.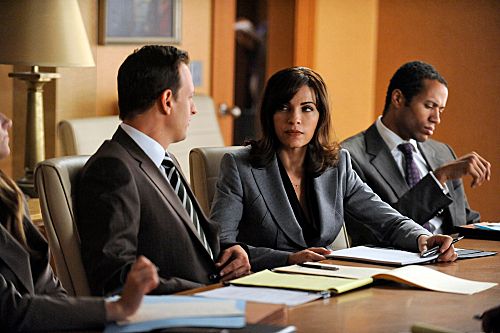 It's hard to believe that any episode that begins with a close-up of the great Isiah Whitlock Jr.'s face could wind up being the worst of perhaps the series' entire three season run, but that is what happened last night. Between this and the middling season premiere, is The Good Wife in need of Eli Gold crisis management?
As for Will and Alicia, they're still playful and hot for each other, but both Celeste and new reporter Gretchen Battista (played by Win Win scene stealer Nina Arianda) have been brought on to test Will's, um, will. Can he be trusted with Alicia's affections? He's certainly not trustworthy at work. He leaked inside information about Eli's cheese crisis to Gretchen in order to get her to hold off writing an article that would be detrimental to the patent case and … Zzzzz. Bueller! But Eli, sharp tac that is he, knows Will is behind the betrayal. We can look forward to those two going down a spiral of back-stabbing in future episodes that are hopefully better than this one. Owen, serving his second function as Alicia's only confidant, can smell the affair from miles away. In the only glimpse of the old sassy Owen we see, he teases, "You are the most prudish wanton woman I know." His theory is that she is now enacting the high-school rebellion she never had. Then he asks her point blank if this thing with Will is love. When Alicia says, "No," I believe her. So is the show setting up the idea of Will potentially breaking Alicia's heart only to have her do the unexpected and break his?