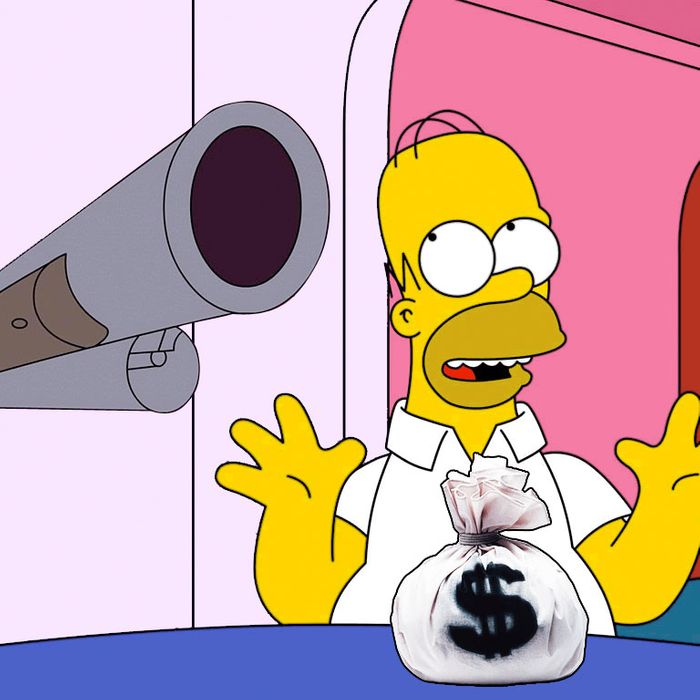 Photo: Photo-Illustration: Mary-Louise Price; Simpsons Images: Matt Groening/FOX, Money bag: iStockphoto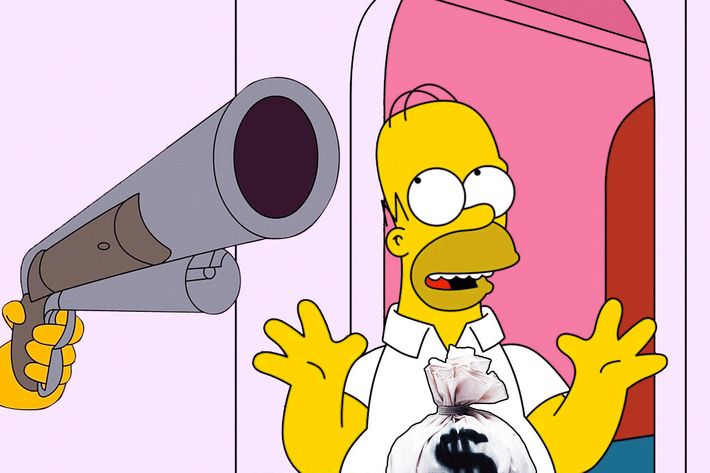 In 1998, the six members of The Simpsons' regular voice cast went public with their demands for more money from 20th Century Fox Television, and Fox finally gave in. When it happened again in 2004 and 2008, David pounded Goliath in every match-up, and eventually the actors' salaries each reached what I hear is $11 million a year, including deferred payments. But that was a different time: This month, after 20th threatened to cancel the show unless the actors cut their pay, the voices acquiesced and accepted a $200,000-per-episode reduction in pay, bringing them down to $6.6 million a year. Because in this era of nationwide cost-cutting and political posturing about living within one's means, even a giant behemoth like News Corp. can speak of fiscal responsibility and come out looking like the little guy with a slingshot. This game of chicken provided a POV into how the large companies that run Hollywood intend to treat those who create their product in the future.
Gavin Polone is an agent turned manager turned producer. His production company Pariah has brought you such movies and TV shows as Panic Room, Zombieland, Gilmore Girls, and Curb Your Enthusiasm.