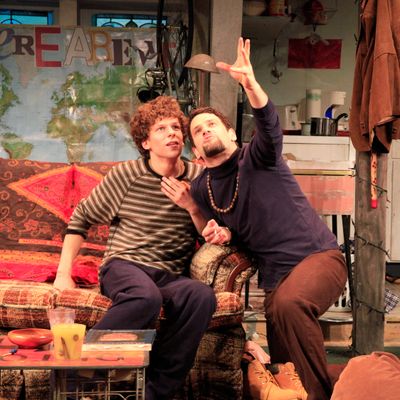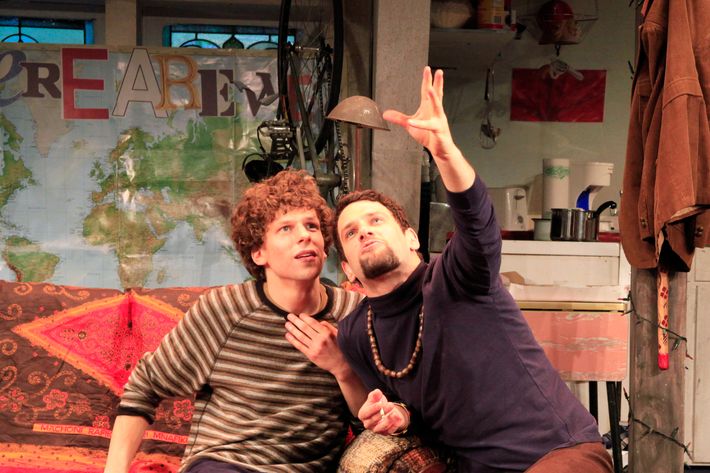 Edgar (Jesse Eisenberg) is a quavery pudding of white guilt. First-world self-flagellation is the only decadence he allows himself. Even masturbation, that other, closely related form of self-abuse, is too luxurious for a cold-shower kid like him, and besides, the last time he took himself for a dance, it didn't go well. ("My penis was smaller than ever. It was like it was dried and bagged. Like NASA ice cream or a shriveled apricot.") Beaten bloody and robbed by black teenagers, he pities his attackers with a fierceness: "They're oppressed by everything. Every food-stamp banner and pothole and broken window, you know? Every missing tooth and every amputee… and I would punch me too! … I would do something to me, I would."
Asuncion is playing through November 27 at the Cherry Lane Theatre.