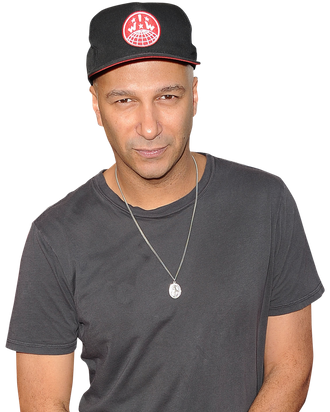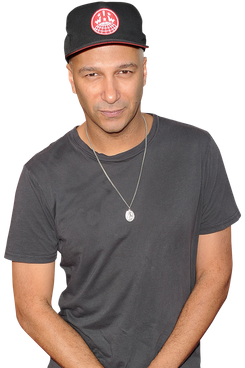 Grammy Award winning guitarist and songwriter Tom Morello has been rattling the Establishment for two decades through the music of Rage Against the Machine, Audioslave, Street Sweeper Social Club, and the Nightwatchman. Now he's bringing his socially conscious vision to the comic-book world with a twelve-issue Dark Horse Comics series called Orchid, with art by Scott Hepburn. The debut issue depicts a post-climate-change world stressed by flooding, pollution, giant mutant creatures, and rich overlords enslaving the surviving citizens. Two characters, a rebel with a magic mask and the titular young prostitute, find themselves about to be united in revolution. After his Occupy Wall Street performance yesterday and just prior to his Comic-Con appearance last night, Morello chatted with Vulture about his new series, Occupy Wall Street, and Superman renouncing his citizenship.
You and Serj Tankian in particular have received a lot of criticism in recent years over your left-leaning political views, especially as many hard rock and metal fans are conservatives. Is it heartening to see what you have been doing with Rage Against the Machine, the Nightwatchman, and other music projects finally being reflected in society?
I think it's often reflected in society. When the Iraq war was being launched, there were 10,000,000 people in the streets. In February, there were 100,000 people in the streets of Madison, Wisconsin, over that bad anti-union legislation. The spirit of resistance is nothing new in the United States. It's reflected in Occupy Wall Street, and it's reflected in Orchid.