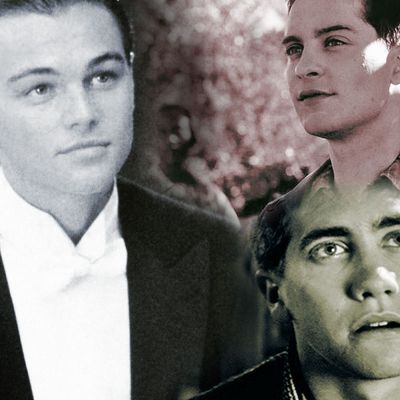 Photo: 20th Century Fox, Universal Pictures, Miramax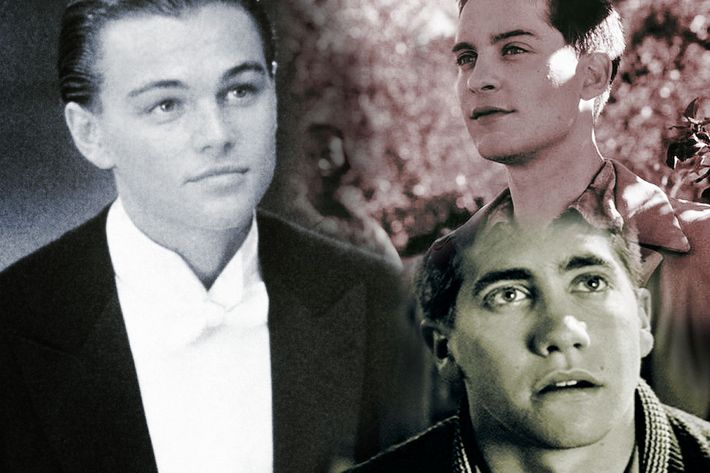 If asked to name a promising young actress under 25, you'd have a long list to choose from. There's Jennifer Lawrence, an Oscar nominee poised for superstardom as the lead of The Hunger Games, and Kristen Stewart, who already has the high profile but impressed in several indies before she ever signed on for Twilight. You've also got Emma Stone, Ellen Page, Mia Wasikowska, Evan Rachel Wood, Emma Watson, and an arresting roster of teen actresses who've made their mark, which includes Chloe Moretz, Hailee Steinfeld, Saoirse Ronan, and both Elle and Dakota Fanning. (And though you might quibble with her inclusion, ask any casting director who's got heat under 25 and you'd likely hear Blake Lively's name, too.)
But what if we asked you to name a group of actors under 25 with the same depth, appeal, profile, and promise? Where did all our new Leos, Tobeys, and Jakes go?
If you were wondering why the industry had so many hopes pinned on Taylor Lautner and Robert Pattinson, or why there was so much buzz on Alex Pettyfer prior to the underperforming I Am Number Four, here's the answer: We're in the middle of a pretty brutal young actor drought. When it comes to famous names, you've got one unequivocal superstar in 25-year-old Shia LaBeouf, who toplined Transformers but can also open movies like Disturbia, Eagle Eye, and Wall Street: Money Never Sleeps, but after that, there's a real drop-off in the 25-and-under set. There's Michael Cera and Zac Efron, who are arguably on the wane and a little niche-y to begin with. You've got Daniel Radcliffe, but who knows? And while there are several critically acclaimed, 110-pound actors out there like Ezra Miller, Logan Lerman, and Anton Yelchin, your mom has never heard of them — even the ones who've already had the chance to star in $100 million movies.

Compare their résumés with the boys who came before them, and things look even more dire. Before he turned 25, Leonardo DiCaprio was an Oscar nominee who'd starred in the then-biggest movie in the world, Titanic, as well as projects like Romeo + Juliet, The Basketball Diaries, What's Eating Gilbert Grape, This Boy's Life, and Celebrity. Tobey Maguire hadn't yet played Spider-Man prior to his 25th birthday, but he had already shot acclaimed movies like The Ice Storm, The Cider House Rules, Deconstructing Harry, Pleasantville, and Wonder Boys. And before Jake Gyllenhaal blew out the candles on his 25th birthday cake, he'd acted in Donnie Darko, October Sky, Jarhead, Proof, The Good Girl, and Brokeback Mountain — the latter of which would earn him an Oscar nomination.

In fact, Gyllenhaal's Oscar nod for the 2005 film was the last time a 25-and-under actor found himself nominated. Curious about how many young actresses have gotten nominations since then? Ten.

The funny thing is that more than ever, movies are geared toward young men — so why haven't their starring ranks been replenished? Part of the issue is that TV used to be the place where your LaBeoufs, your Goslings, and your Gordon-Levitts would hone their chops as child actors, but now that Disney and Nickelodeon are searching for the next Hannah Montana, there are fewer breakout roles for teenage guys. But we suspect the problem goes even deeper than that, and it's the one we discovered when Australians and Brits started stealing all the big superhero and action movie roles: American boys simply aren't that interested in acting anymore. It's why Gary Ross had to go abroad to fill one of the two male leads in The Hunger Games, and it's why the initial casting short list for those roles was so much less impressive than the heavyweight Oscar nominees like Lawrence and Steinfeld who vied to play Katniss.
But hey, let's look on the bright side: Where there's a deficit, at least there's opportunity, right? If you're a college student who's always dreamed of becoming a famous actor, get your ass to Hollywood post-haste, where they're handing out starring roles to any Armie Hammer or Diego Boneta who can show up and slate right. You'll get cast! They need you! And we need you, too, if we're going to prevent all of Hollywood's high-school roles from simply going to Justin Bieber by default.