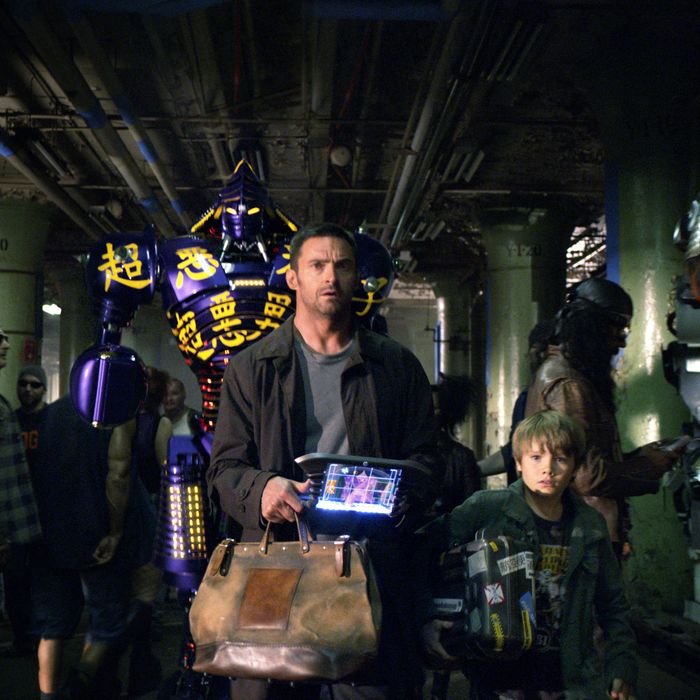 Photo: ?DreamWorks II Distribution Co., LLC. ?All Rights Reserved.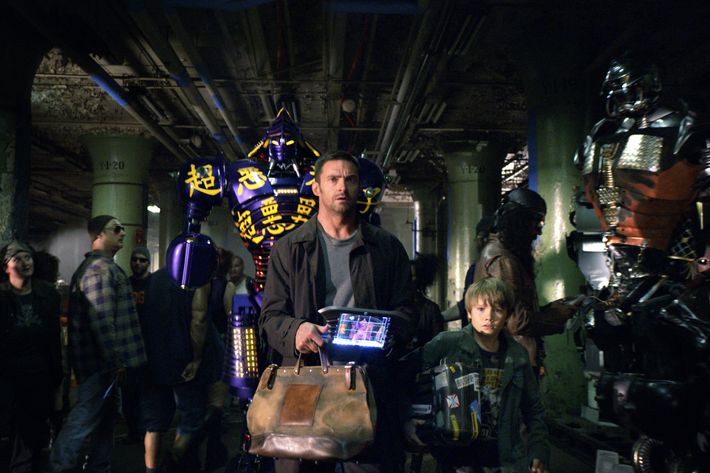 This Weekend's Winners: Hugh Jackman, whose Real Steel (No. 1 with $27.3 million) proved he can open a movie that doesn't have him sporting spandex and shish kebabs, and George Clooney, whose pessimistic peek at politics The Ides of March (No. 2 with $10.4 million) similarly improved on its first night's numbers.
This Weekend's Loser: Daniel Craig. Another season, another bomb. After Cowboys & Aliens stalled south of $100 million domestically this summer, his Dream House looks like it may not even crawl to $20 million here in the States: The thriller lost nearly half (46 percent) of its audience, making just $4.46 million in its second weekend.
Elsewhere, Moneyball grossed $7.5 million, meaning it lost only a little more than a third of its audience (38 percent) in its third weekend. So, too, cancer comedy 50/50, which dipped only 36 percent from its last outing, grossed $5.5 million. Heck, even A Dolphin Tale slipped only by a third (34 percent) in its third weekend with $9.2 million, good enough for third place.

Given that the original The Human Centipede earned all of $182,000 in theaters last year, Tom Six's sequel is simultaneously a thing which should be both ignored and, of course, something from which we cannot look away. The Human Centipede 2: Full Sequence debuted to an estimated $54,000 from eighteen locations its opening weekend, as much a measure of powerful anti-nausea medication like Compazine as the film's own unique brand of ultrahorror. It's $3,000 per theater average would be totally unremarkable except for the fact that it (a) played in late or midnight showings only on Friday and Saturday, (b) grossed more per theater than either Anna Faris's What's Your Number? and Taylor Lautner's Abduction.