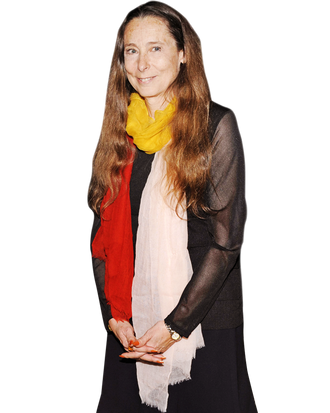 Ann Beattie.
Photo: Patrick McMullan
Ann Beattie might be the author least likely to write a self-referential semi-fictional book about forgettable First Lady Pat Nixon. Just last year, The New Yorker Stories, a collection of tales published between 1974 and 2006, affirmed Beattie's reputation as one of the most astute chroniclers of post-sixties Boomer drift. To Beattie's dismay, critics still focus on her early minimalist stories rather than her later, richer work. But nothing could have prepared them for Mrs. Nixon. Taking a postmodern left turn, Beattie alternately ponders Chekhov's style, channels the Nixons' second dog, describes meeting Pat at a shoe store (or did she?), and filters a Richard Nixon love letter through the lens of F. Scott Fitzgerald. It's a wild ride not just for us but for Beattie herself, who came out of it knowing a little more about Pat and altogether too much about Tricky Dick.
You spent four years figuring out this book. Why did you embark on it?
I wasn't interested in writing either a memoir or a biography. I just had a hunch about Mrs. Nixon, somebody from my mother's generation that I had been very much not interested in — militantly not interested in. But for some reason it became interesting to think about that generation from the distance that I am from it now, as opposed to my complete dislike in those days.
Did this start out as a novel and turn into a memoir about failing to write a novel?
No, not at all. I really wanted it to be a mixture of all those things, with a kind of — I hope — unexpected quality as to what's going to happen when you turn the page. It was hard to come up with a trajectory for that book. Extremely hard.
So why did you do it? Was there any desire to work against what people expected of you, especially once The New Yorker Stories cemented your reputation?
I didn't write this in rebellion against anything. And I also didn't write it directly to be a different me than I am. I really can't account for it. It's almost about how hard it is to pin down a subject. And I don't think that's the purpose of literature, but it's one of the things that you want to feel is within your grasp. Mrs. Nixon kept getting out of my grasp. She kept almost vanishing.
Why? Because she was such a generic housewife?
But my parents didn't look like that. [Nixon] was an odd-looking dude, and his wife was, too. She was very hyper, even for that period when people did essentially dress and wear their hair that way. She was super-thin and super-conservative in everything that she did. But they didn't look all-American, that couple.
I'd expect from your earlier stories that most of your friends are good Bobo liberals. How did they react when you told them about your new subject?
People have burst into laughter or said, "You're kidding." But almost to a person, everybody has said, "That's great!" I haven't heard this from people in bookstores. They're not saying, "Wow, this is great!" They're saying, in effect, "Explain yourself! I came out tonight — what the hell!?" But friends are amused merely by the concept. It's really out there, I'll admit.
So booksellers may be a bit confused. What about your publishers?
It went through more revisions than I can tell you. Scribner had it for a while, but they looked at it again, I looked at it again. And a lot of things were changed about the book. They also felt — fairly enough — that there should be some kind of note to the reader. I hope that doesn't take any of the surprises away from some of the deliberately odd digressions of the book.
It couldn't be an easy sell; you couldn't even give it a proper genre subtitle like "A Novel."
We didn't know what to call it. I had just called it "Reopening the Book," but that was too opaque. Scribner came up with A Novelist Reimagines a Life and I okayed it. I'm not even sure that it hasn't been advertised more than one way — in some contexts as literary criticism and in others as fictional. Then they hurry to say, "But this isn't a novel!"
It's obviously the result of a lot of research. Did that make you think Nixon was any less awful?
No, no — I probably think so more now because it's all fresher in my mind. I'd never listened to all the White House tapes before. That was the summer's entertainment out on the back porch a couple of years ago. I got them at a used bookstore. Extremely racist, profane, very frightening, really. I got strange looks when people came on the back porch.
What about Pat? What do you think of her now?
I think she was limited. I think the things that allowed her to get out of dirt-poor poverty and to put herself forward, and to work extremely hard, didn't necessarily serve her very well in terms of looking at things from a distance, and ever saying, "Wait a minute, wait a minute."
Do you feel sorry for her?
Sure.
Curtis Sittenfeld recently fictionalized Laura Bush, also drawn to the idea that First Ladies are relegated to the shadows. Hillary Clinton is an obvious exception. Have you thought much about the "First Lady problem"?
I think of it in more general terms — that the problem is that you're not going to have the kind of privacy that you would have as an individual citizen. Bill Clinton, remember, was saying, "You get two for the price of one." And I think people were happy to think, "Wow, yes, he has an extremely well-educated, brilliant wife." And so is Michelle Obama, but would Obama be so unwise as to say that?
Are you interested in Michelle Obama's internal life?
I like her very much. I think she's a terrifically nice, bright woman. But that isn't what draws my attention.