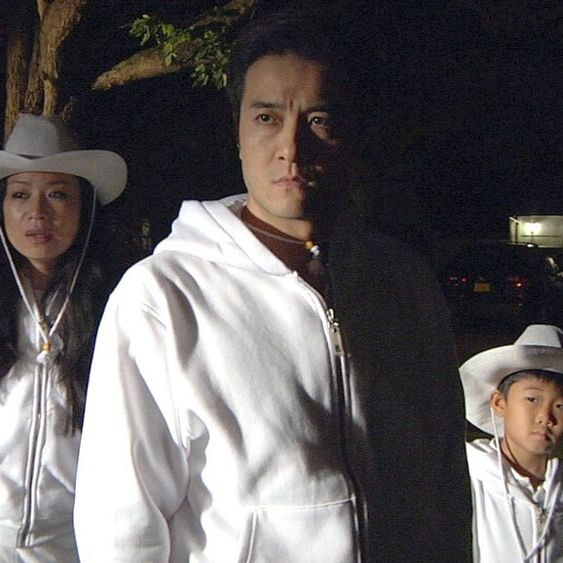 Photo: Vindaloo Philm-Wallah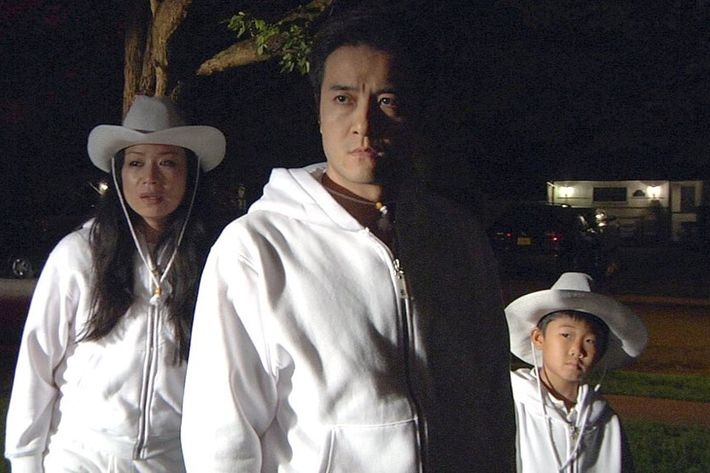 Preston Miller, the only current resident of Hicksville, Long Island, to have made a film about a benign Taiwanese flying saucer cult that moves to Garland, Texas, where they wait for Jesus to appear on cable TV, is the sort of moviemaker you root for. How else is the film fan to feel sitting through Mr. Miller's most recent effort, God's Land, which follows the true adventures of the "God Saves the Earth Flying Saucer Foundation" as they stumble about the postmodern Texan landscape attired in white cowboy hats? The hats are an effort to better fit in with the locals, according to the dictates of genial leader Teacher Chen, who wears a ring said to contain a rocket ship capable of carrying 100,000 believers into space. The fact that 40-year-old Mr. Miller, who was born in Raleigh, North Carolina, and attended Appalachian State University, manages to keep this sort of operatic scenario on track for the film's two-hour-and-40-minute running time with a $30,000 budget is something of a miracle in itself in these dark economic days.
Indeed, when I saw it at a 4:30 performance at the Quad Cinema in New York — where it will play until Thursday — I was the only one in the theater. This turned strange when Mr. Miller himself showed up at the film's end, accompanied by two of his stars, Jodi Lin and Shing Ka, to do a "Q&A" with the audience. It seemed to bother Mr. Miller not a bit that this was an audience of one. In fact, he said, he often went to see movies and was the only person in the audience. These were some of the best experiences in his movie-going career.