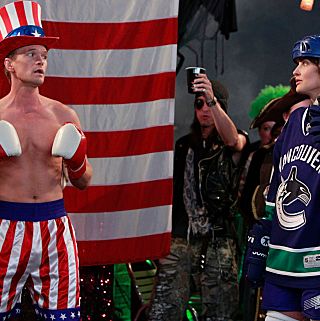 Photo: MONTY BRINTON/?'?? 2011 CBS Broadcasting, Inc. All Rights Reserved.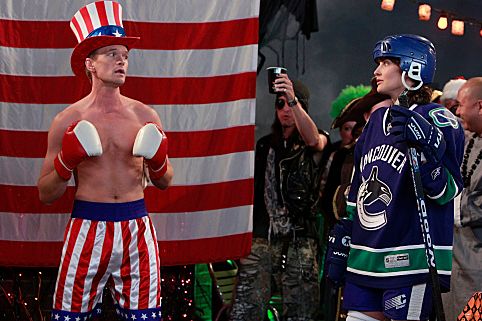 The news that Katie Holmes would be playing the part of the Slutty Pumpkin was not greeted warmly by Vulture commenters. Perhaps the idea that this classic, mysterious character from season one would be entrusted to a Scientologist irked you. Or you, with good reason, hated Joey Potter — she of the withering glances, poor posture, and tendency to talk out the side of her mouth. We felt differently. Holmes's strange life choices have actually turned her into something of an enigma, which suits the Slutty Pumpkin. And wasn't there almost a wink to this casting of Mrs. Cruise as a vacant and sexless beauty? Holmes singing Barenaked Ladies was so unpredictably human and un-cultish that we may be overreacting with praise.
At least, taken together, this was a thematically sound episode, with everyone struggling to maintain their own identity. Ted thought he should be the hopeless romantic even if his libido dictated otherwise. Barney thought he should be American even if he is one fourth Canadian. And Lily thought she should relocate to "the 'burbs" now that she has a baby on the way. In the end, everyone came to their senses — well, except for Barney. Those Canada jokes aren't going anywhere anytime soon.