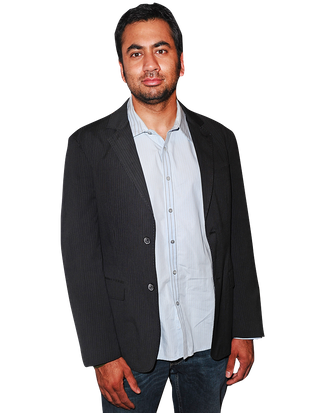 Photo: Alberto E. Rodriguez/Getty Images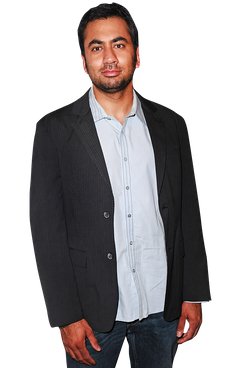 Kal Penn surprised everyone a few years ago by announcing he'd be taking a sabbatical from acting to work for the Obama administration in the White House Office of Public Engagement. (His character on House, Dr. Kutner, was fittingly killed off.) More surprisingly, though, would be Penn's return: A Very Harold & Kumar 3D Christmas. Yes, there's a third one. The film's just as silly and self-aware as the others — Neil Patrick Harris returns as his womanizing "self" — and Penn eagerly embraces Kumar's dry wit and inability to grow up. We called Penn on the set of How I Met Your Mother (where he's in the midst of an eight-episode guest arc) to talk about his stint on the sitcom, his journey to and from the White House, and stereotypical casting.
Does the cast speculate about the mythology of the show, who the mother is?
No. All I assume is that I'm not the mother. Nobody really talks about it.

Why did you decide on a two-year sabbatical? The narrative I've read is that you were infatuated with the Obama administration, then you went to work for it and two years later you were like, "I'm disillusioned," and then you left.
I know that makes a titillating story, but it is not the reality at all. In fact, I have left the administration much less cynical than when I started. I worked on youth outreach, so my job was overwhelmingly non-political, and the stuff that I was working on was related to increasing financial aid, "don't ask, don't tell," and bringing folks home from Iraq. Stuff that will impact the next generation, which is largely outside of the realm of anything that's ever going to show up on cable news? And when that stuff gets covered, it's because a bunch of old people — most young people under the age of 40, regardless of what their political affiliations are, they view ["don't ask, don't tell"] more as a civil rights issue. They're like, "Who cares? Yes, we should repeal it." So from my perspective, working for a president who wanted to repeal it, and then coming on the TV and seeing that the only conversations that people were having were, "Should we repeal it?" was such a disconnect where I thought, Gosh, I guess if the only information I'm getting is the news, it's not really translating into things the president's been able to do when it comes to young people. But, you know, I've worked as an actor. I understand that in order to sell ad space, sometimes you have to spin things a certain way. And a lot of the successes, particularly on the things the affect everybody, aren't that spin-able.