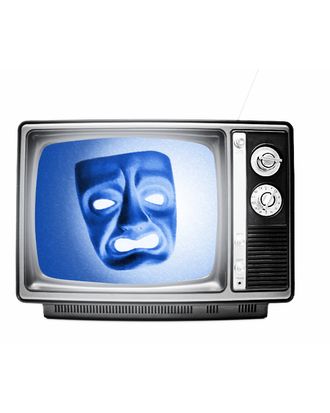 Photo: Photo-Illustration: Mary-Louise Price; Photos: iStockphoto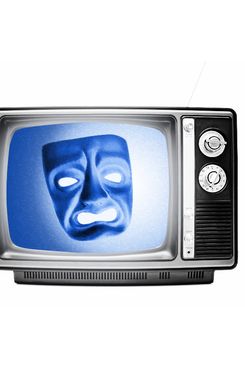 Much like the lather-rinse-repeat shampoo circle of life, so too is the TV business in a never-ending cycle of building up, disintegrating, and rebuilding all over again. And now, with the networks' new fall shows not even two months old, and some already vanished down the drain, execs are already on the hunt for new prime-time shows to start all over again with next fall. Right now, we're somewhere in the middle of the never-ending development process: Networks have heard a slew of pitches and have asked hundreds of writers to flesh out their ideas via pilot scripts. Soon, we'll get word on which ideas impressed the suits enough to merit the production of a pilot episode. But for now, TV execs are brimming with possibility, with all manner of crazy concepts and out-there ideas still legitimate contenders for the 2012-13 TV season. As we did last year, Vulture has read over various network tracking reports and media accounts, picked out some of the most interesting ideas, and divided them all into categories both common (crime shows, reboots) and otherwise (pirate adventures and Westerns). (This list is hardly complete: There are literally hundreds of scripts in the networks' hoppers right now, and they'll keep buying new ones through at least Thanksgiving.) This year, we're breaking things up — we'll hit all the drama scripts today, and tomorrow bring you the comedies. But the caveat we cited last year remains: Don't get too excited (or exasperated) by what you read below. Most of these projects will soon be as moribund as Rick Santorum's presidential campaign. Or How to Be a Gentleman.
Coming Soon, From a Bookstore Near You
The pulpy seventies page-turner Scruples (about the transformation of an ordinary woman into a social titan) is being reworked for modern times by ABC (and not CBS, which aired the 1980 mini-series adaptation starring Lindsay Wagner). The Alphabet is also adapting Carol Wolper's upcoming novel Anne of Hollywood (which is itself an update of The Other Boleyn Girl) that imagines our heroine as a smart up-and-comer in the film business. It's also hired Amy Sherman-Palladino to turn The Nanny Diaries into a TV show. Over at CBS, The Mommy Track Mysteries revolves around a mom who solves crimes (wasn't this the basis for Scarecrow & Mrs. King?). The network is also hoping to bring David Baldacci's King and Maxwell books to the small screen; they tell the story of former Secret Service agents now working as private eyes. Over at Fox, Steven Gaghan is adapting Backstrom, a Swedish series about an obese cop who's a crime-solving genius. (So it's House meets Canon?) As for NBC, it's developing TV takes on John Grisham's Ford Country and Walter Mosley's Easy Rawlins saga. And finally, over at the CW, Gossip Girl team Schwartz and Savage are hoping to bring Candace Bushnell's The Carrie Diaries to TV. Just don't call it a Sex and the City prequel!