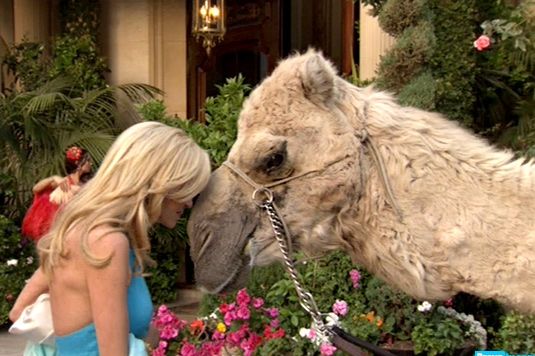 So! Which of the moments from last night's special Halloween episode of The Real Housewives of Beverly Hills was the most terrifying?
A. The reveal of Kim Richards's boyfriend's face?
B. Seeing Mauricio's mom bandaged up post-surgery, like she was starring in the new Almodóvar movie?
C. The visage of Russell Armstrong, back from the dead to smile all of his huge ghost teeth at us?

What did you think of last night's show? Did you scream at any point? What was the scariest moment? And was Kim's Ken the Great Pumpkin? Don't think about that metaphor too hard, you might hurt yourself.