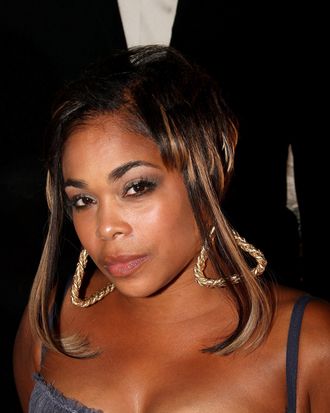 Singer Tionne "T-Boz" Watkins of TLC arrives at Team Sizzle's "The Bond Bash" at the Hyatt Regency on September 11, 2009 in Baltimore, Maryland.
Photo: Arnold Turner/WireImage
T-Boz has filed for bankruptcy for the second time this year; now because she owes over $700,000 on her mortgage, car payments, and medical bills. The TLC singer and Duluth, Georgia, resident filed for bankruptcy protection back in February, too, but that case was terminated. According to her bankruptcy filing, T-Boz is owed $250,000 in child support from her ex-husband Mack 10, which is definitely scrub territory, and her monthly TLC royalties are only $1,200 — even though TLC sold over 50 million albums. This just goes to show that the TLC episode is still the best Behind the Music ever, and also that T-Boz needs to get some kind of halfway decent reality show off the ground.