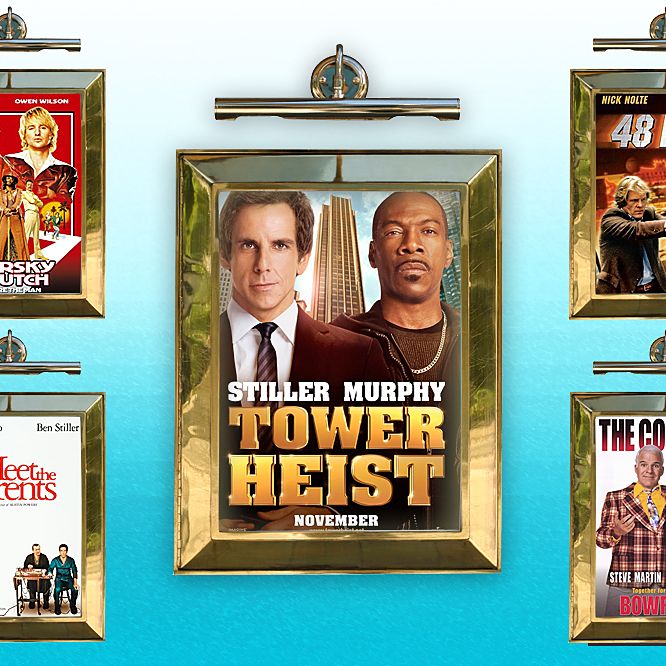 Photo: Photo-Illustration: Mary-Louise Price; Photos: iStockphoto, Universal Pictures, Paramount Pictures, Warner Bros.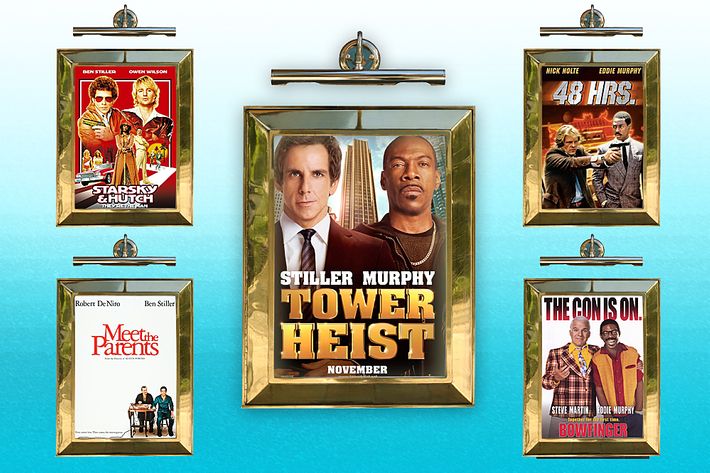 When we first saw the poster for Tower Heist (which opens tomorrow), with its buddy-movie touting of STILLER and MURPHY at the top, the whole thing simultaneously felt very familiar and very disorienting. There are a finite number of big comedy stars in the world and therefore a finite number of buddy-movie combinations; looking at these two it seemed inconceivable that this could be their first pairing … and yet we could remember no other joint project. We searched our buddy movie database top to bottom for reassurance that this was in fact a reunion, but no. And yet, in tearing IMDb apart, we made a discovery: The reason why this pairing feels so familiar is because Eddie Murphy and Ben Stiller are the two ends of a road map that leads through nearly every buddy-movie alumnus of the past 50 years, from Jack Lemmon and Walter Matthau to Jonah Hill and Michael Cera. If you start at Murphy and, applying the Six Degrees of Kevin Bacon rules, leap from buddy-movie co-star to co-star, project to project, you will eventually end up at Stiller and have hit nearly everybody. Sure, there are some dead ends and some switchbacks, but if you follow our route, you will see that there was a direct line from Murphy to Stiller the whole time, it just took a while to get there.
ADDENDUM: The list only includes male buddy comedies (sorry, Outrageous Fortune!) because once you go intergender, it becomes a romantic comedy, which is a whole different route. Also, as much as we wanted to include Role Models on this list, we could not make the leap to Paul Rudd from Will Ferrell's Blades of Glory without going through School for Scoundrels and Mr. Woodcock, which are more antagonist movies than buddy comedies. But feel free to suggest other routes in the comments!