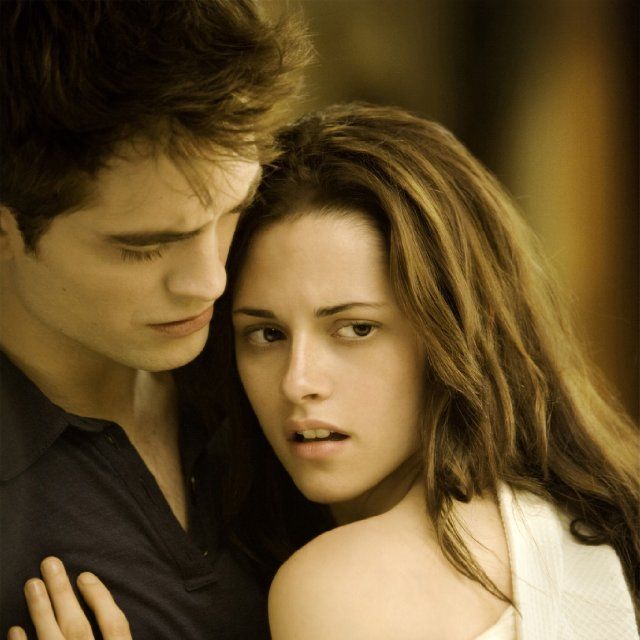 Photo: Summit Entertainment
This Weekend's Winners: The penultimate Twilight movie made history by staying No. 1 for a third weekend in a row, and with this weekend's gross of nearly $17 million, Breaking Dawn: Part 1 is on its way to a quarter of a billion dollars in domestic grosses alone. Meanwhile, The Muppets gave up almost two thirds of its audience, but grossed $11.2 million, meaning it will see profit while still in theaters. Honorable mention goes to Shame, which overcame the marketing ignominy of its NC-17 rating to gross just over $360,000 on only ten screens — making it one of the top three highest-grossing films for arty pervs ever.
This Weekend's Losers: Even for having adding some 600 theaters to capitalize on its National Board of Review win — boosting its screen presence by some 50 percent — Hugo still managed to lose a third of its audience. (By comparison, another word-of-mouth dependent picture, The Descendants, added only about 140 theaters but had the lowest drop-off of any film in wide release, just 29 percent.)
How It All Went Down: Can something be termed a "disappointment" when nothing is expected from it? The weekend after Thanksgiving, after all, is always a dismal affair at the box office, and this one didn't so much disappoint as prove to be the letdown we all knew it would be. But even among underachievers it was an overachiever, still managing to set the bar lower, dropping 5 percent from the same period a year ago.
For this, we can continue to thank three excellent family films that are busy needlessly cannibalizing each other: The Muppets, (Tomatometer: 97 percent), whose charms were blunted by Martin Scorsese's Hugo (Tomatometer: 94 percent) and Aardman Animations Arthur Christmas (Tomatometer: 92 percent).
There is, of course, another way to look at this. Sony's Arthur and Disney's Muppets opened with nearly equal footprints: 3,400 theaters. By comparison, Paramount underplayed Hugo, opening it on barely 1,200 theaters. This past weekend, Sony and Disney neither added nor subtracted from their screen counts, while Hugo added 600 theaters. What happened? All three movies lost audience, but the highest per-theater average belonged to Hugo — a sign that great word of mouth is definitely spreading.
But can word spread fast enough? Here's the problem: In ten days, three little rodents will arrive and start kicking ass in December 16th's Chipwrecked. Inexplicably, Alvin, Simon and Theodore have grossed just shy of a quarter billion domestically every time they hit theaters. Three days after that comes Steven Spielberg's The Adventures of Tintin, which has already grossed over $220 million overseas.