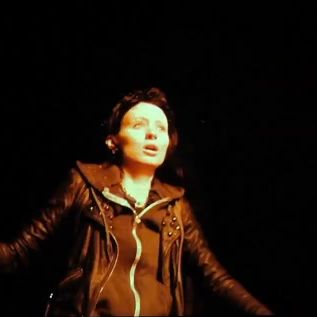 Still from The Girl With the Dragon Tattoo (US) trailer
Sony Pictures Entertainment's publicity department sent out an early morning (2 a.m.) e-mail today that is creating shock waves in the film criticism world. It singled out The New Yorker's critic, David Denby, for breaking an embargo the studio had placed on any reviews for The Girl With The Dragon Tattoo running before December 13, about a week prior to the film's release date. (You can read the review, which is positive, here.) Below, a snippet from the e-mail.
Dear Colleague,

All who attended screenings of The Girl With The Dragon Tattoo agreed in writing to withhold reviews until closer to the date of the film's worldwide release date. Regrettably, one of your colleagues, David Denby of The New Yorker, has decided to break his agreement and will run his review on Monday, December 5th. This embargo violation is completely unacceptable.

[…] As a matter of principle, The New Yorker's breach violates a trust and undermines a system designed to help journalists do their job and serve their readers. We have been speaking directly with The New Yorker about this matter and expect to take measures to ensure this kind of violation does not occur again.
The letter, signed by Sony's head of Motion Picture Publicity, Andre Caraco, has been raising some hackles from media observers. Deadline's Nikke Finke, who called embargoes "dumbass" and said all film critics should embargo all future studio embargoes, held no punches when she went after the film's producer, Scott Rudin.
To begin with, producer Scott Rudin is the biggest baby on the planet. (Remember how, when The Social Network began losing to The King's Speech last awards season, he stopped attending every honoring ceremony including the Oscars? No class.
New York contributing editor Mark Harris, also with Entertainment Weekly and Grantland, had pointed words for Sony specifically on his Twitter.
Hypocritical for a studio to say critics may express their opinions about a movie by giving it awards, but not in prose.
And all this hubbub about a review that, according to Nikke Finke's sources (and confirmed to her by a Sony representative), is supposed to be quite positive.