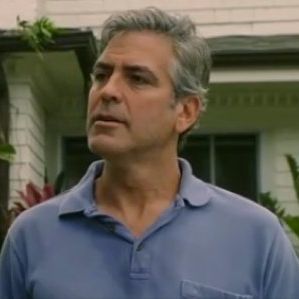 Yesterday was "super Sunday" for the Oscar prognosticators among us, with the Los Angeles Film Critics Association, the Boston Film Critics, and the AFI announcing their picks for the year's best films. L.A. gave its awards to The Descendants for best picture, Terrence Malick for best director (Tree of Life), Michael Fassbender for best actor (A Dangerous Method, Jane Eyre, Shame, X-Men: First Class), South Korea's Yun Jung-hee for best actress (Poetry), Christopher Plummer for best supporting actor (Beginners), and Jessica Chastain for best supporting actress (Coriolanus, The Debt, The Help, Take Shelter, Texas Killing Fields, Tree of Life).
Boston's list doesn't overlap with L.A.'s at all, with the Beantown critics instead picking The Artist for best picture, Martin Scorsese for best director (Hugo), Brad Pitt for best actor (Moneyball), Michelle Williams for best actress (My Week With Marilyn), Albert Brooks for best supporting actor (Drive), and Melissa McCarthy for best supporting actress (Bridesmaids).
On the more commercial end of things, the AFI list of the top ten movies of the year seemed to pick blockbusters and studio fare over indies and critical darlings, naming Bridesmaids, The Descendants, The Girl With the Dragon Tattoo, The Help, Hugo, J. Edgar, Midnight in Paris, Moneyball, Tree of Life, and War Horse as the best of 2011. J. Edgar? Really? Okay, AFI.
Oscar nominations come out in a mere 43 days!