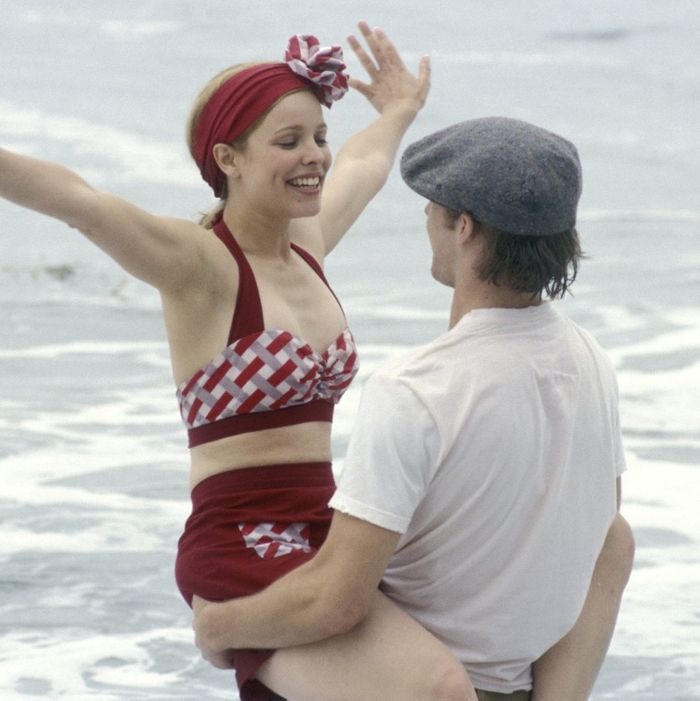 Earlier today came the momentous news that the beloved (by some, including more than one Vulture correspondent) Nicholas Sparks weeper The Notebook is headed to Broadway. It turns out that Notebook: The Musical has quietly been in the works for a couple of years (a "work-in-progress" version was workshopped in Wilmington, North Carolina, back in 2009), but according to the production's official site, a complete score — to be written by Ron Aniello and One Tree Hill's Bethany Joy Galeotti — is "coming soon." Meaning, it probably isn't finished! Luckily, Vulture has a few ideas for possible musical numbers, in case the writers need some fresh material.
"I Wanna Go Out With You"
Allie, Noah, and full chorus in a dramatic, Ferris Wheel–centric dance number. Noah should be suspended from the ceiling Spider-Man: Turn Off the Dark–style when Allie pantses him in public.
"If You're a Bird"
A soaring romantic number sung by Noah, to Allie, seaside. Sample lyrics: "If you're a bird / I'm a bird / and I will build you the most beautiful birdhouse in all the world."
"Theme: Alzheimer's Encroaches"
An instrumental number that introduces Old Noah and Allie scenes (the elderly characters also dance to their theme in the second act, before Allie freaks out).

"Showdown at the Lumberyard"
An angry duet between Allie and her mother, in the style of Les Miserables' "Confrontation."
"It Still Isn't Over"
A duet between Allie and Noah, to end Act I. Swans should be floating around the stage.
"So This Is What I've Been Missing / Bacum"
Allie and Noah's postcoital duet. Sample lyrics: "Allie: Let's do it again. Noah: [Baby voice.] Bacum. Allie: Then I will paint naked. Noah [baby voice]: Pancakes. Allie: Just one more time before we eat. Noah: [Baby voice.] Chicken.
"Pain in the Ass Thing"
Noah's second ballad for Allie. Sample lyrics : "I want all of you / every day / forevvvveeerrrr." (The original is too good to mess with on this one.)
"Come Back to Me"
An all-chorus finale. Allie and Noah's bed (with old, deceased Allie and Noah lying on it) should float above the stage at the end. But classily.