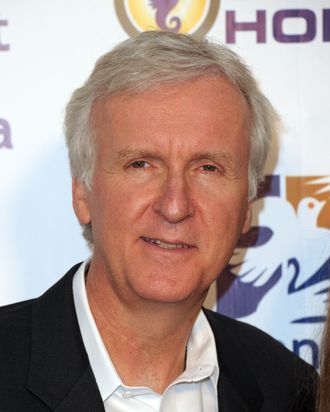 Filmmaker James Cameron attends the Covenant House California 2011 Gala and Awards Dinner at the Skirball Center on June 9, 2011 in Los Angeles, California.
Photo: Michael Buckner/Getty Images
James Cameron: It's almost like he's an obsessive kind of guy. He's still making Titanic-related ephemera, with the Hollywood Reporter reporting today that he's working on Titanic: Final Word with James Cameron for the National Geographic Channel. That would sound more final had Cameron not also produced Last Mysteries of the Titanic in 2005, and we all know those weren't the last mysteries. For this new doc, which will air in April, Cameron made another giant Titanic model and facilitated a two-day confab with other Titanic experts to discuss all intricacies of drawing someone à la one of one's French girls. We kid, we kid: They talked about the Titanic.