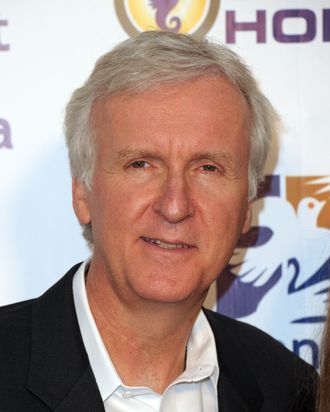 Filmmaker James Cameron attends the Covenant House California 2011 Gala and Awards Dinner at the Skirball Center on June 9, 2011 in Los Angeles, California.
Photo: Michael Buckner/Getty Images
In Hollywood, lawsuits over idea ownership are as common as Jessica Chastain movies, which is why James Cameron getting sued for stealing the idea for Avatar isn't so surprising. That the accuser is a former employee of Cameron's, however, does give the case a surprising (and rare) amount of credibility. Eric Ryder, who used to work for Cameron's Lightstorm Entertainment, claims that he developed the plot for Avatar over two years with the understanding he'd be compensated if his employers went forward with the idea, but was eventually told by Lightstorm that they didn't think an environmental sci-fi film would sell.  Now that Avatar is the highest-grossing movie of all time, it's unclear whether Ryder will be justly compensated, or rightfully ignored.