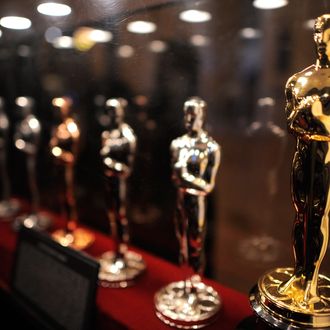 Photo: Jemal Countess/2011 Getty Images
Sure, it's an honor just to be nominated. But it's really an honor to win the Oscar, then have it posthumously sold for almost a million bucks. Which is what just went down with Orson Welles' statue for his Citizen Kane screenplay — the slightly tarnished golden fellow, awarded in 1941, sold for $861,542 to an undisclosed bidder.
David Copperfield almost won the statue. We'd offer a "better luck next time, Dave" to the surely bummed magician, but it turns out that was the only Oscar that Welles ever won. Sorry, bro.