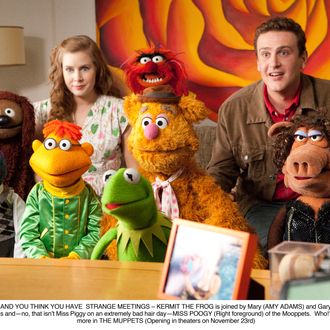 The Muppets is flat-lining.
Photo: Patrick Wymore/?Disney Enterprises, Inc. All Rights Reserved.
Moviegoers across the country spent just $82 million this weekend, just $1 million more than the weakest box office showing in early September. Reason: no new releases, and probably few twenty- and thirtysomethings since six out of the ten top grossing films right now carry a PG rating.